Honeymoon Destinations in South America
Many beautiful destinations in South America make a perfect honeymoon spot.
From the beaches of Brazil to the snow-capped peaks of Argentina, these countries have something to offer every traveller
When you think about South America you think about passion, fire, romance and intimacy.
That is something that makes the honeymoon destinations in South America unique.
In South America, you breathe romance and that is something honeymooners love.  The right place for the right moment.
But let me tell you something.  Choosing among the honeymoon destinations in South America is not easy because every country, every city has something special to offer.
Let´s take a look at the different options and how to choose the best for you.
Why Honeymoon Destinations in South America
South America is full of beautiful scenery, friendly locals, and a relaxed atmosphere.
Honeymooning in South America can be an amazing experience indeed.
There are many benefits to taking your time to travel to some of the most beautiful and welcoming countries in the world.
Here are just a few of the benefits of honeymooning in South America:
1. The Weather
South America is home to some of the most diverse and beautiful climates on the planet.
From the scorching sun of the Caribbean to the frigid temperatures of Patagonia, there is something for every traveller to enjoy.
2. The Culture
South America is home to some of the most welcoming and hospitable people in the world.
From the Quechua people of Peru to the friendly Brazilians, everyone is eager to show tourists around and make their stay as comfortable as possible.
3. The Food
South America is home to some of the best food in the world.
From the exquisite dishes of Peru to the mouth-watering street food of Brazil, there is something for everyone to enjoy delicious food.
Every country has spectacular dishes to offer its visitors and believe me, this is an outstanding experience.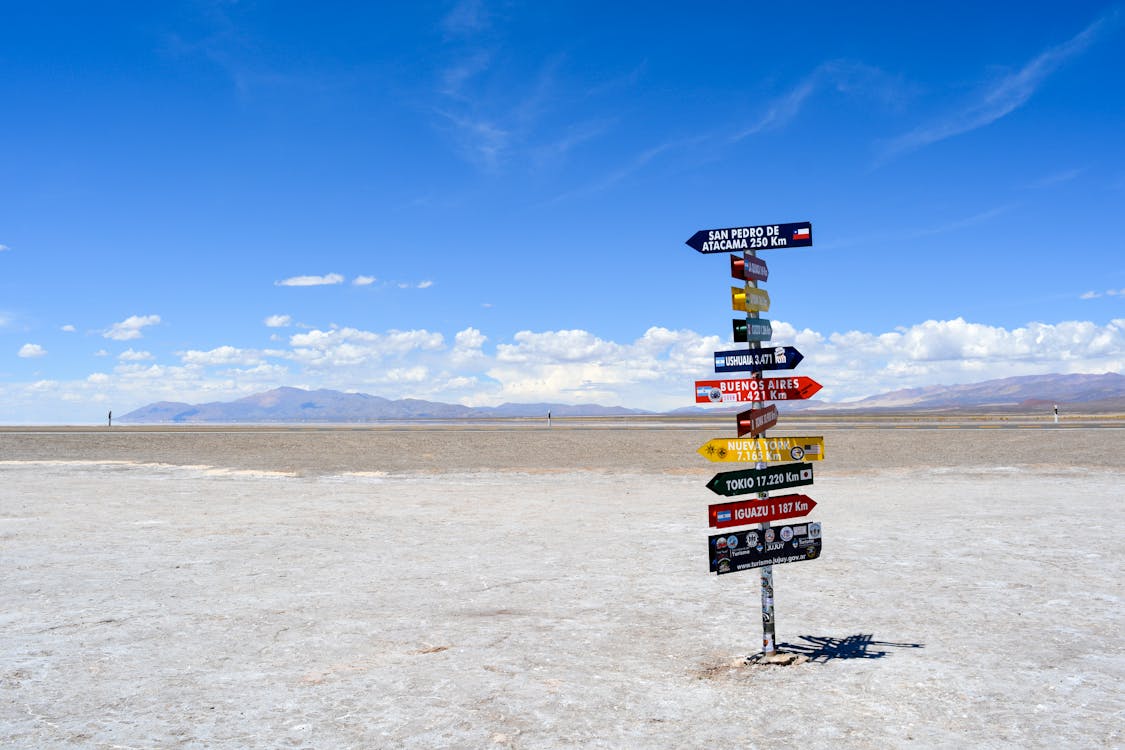 Choosing Among the Honeymoon Destinations in South America
When choosing among the honeymoon destinations in South America, there are some essential items you have to be aware of for a successful trip.
As I stated before, South America is a land of natural wonders, beautiful landscapes, and delicious food.
And what better way to enjoy all that South America has to offer than by honeymooning there?
Here are some essential items to consider when planning your honeymoon in South America:
1. Choose a destination.
There are many beautiful and interesting places to honeymoon in South America, from the beaches of Brazil to the Andes Mountains in Chile.
The distance between the countries and the transportation routes can be a problem sometimes, but planning correctly your travel is going to help to avoid the inconveniences.
Trying to fly from Curazao or Surinam to Buenos Aires is not the best idea so make sure the places you want to visit and the transportation options you can use.
2. Make sure you have the right travel insurance.
Honeymooners should always make sure they have adequate travel insurance in case of any accidents or illnesses.
This way you won´t have to face unexpected expenses that ruin your budget.
Find more about travel insurance here.
3. Pack your passport and travel documents.
Make sure you have your passport and all of your travel documents ready in case you have to leave the country quickly.
Nobody wants to face immigration problems in a foreign country ever.
4. Music is essential on a honeymoon.
Bring your favourite music player and listen to some of your favourite songs while you're on your honeymoon.
I suggest you save some money for buying local music because you are going to discover a whole world of options and many excellent street musicians offering their records for cheap.
A great memory from your honeymoon destinations in South America will be the music.  Trust me.
5. Pack your sunscreen and insect repellent.
Mother Nature put in South America some of the best places you can imagine but put insects also.
A good idea is to pack your sunscreen and insect repellent to enjoy the best of every place.
The weather is warm in almost all countries and you can suffer the inconvenience, especially at night.
If you visit South America in winter (South American winter starts in northern summer), you better pack winter clothes because some regions of Argentina, Chile and Uruguay have a hard winter.
Best Honeymoon Destinations in South America
South America is a great place to go for a honeymoon.
There are a lot of places to go for a honeymoon in South America, but I would recommend starting in Brazil.
Brazil is a great place to go for a honeymoon because there are so many beautiful places to visit, and the people are friendly and welcoming.
If you are looking for a more adventurous honeymoon, I would recommend going to Peru.
Peru is a beautiful country with a lot of history, and the people are friendly and welcoming.
If you are looking for a more relaxing honeymoon, I would recommend going to Chile.
Chile is a beautiful country with a lot of natural beauty, and the people are friendly and welcoming. whichever country you choose to go to for your honeymoon, I am sure that you will have a great time!
When planning your honeymoon, consider travelling to some of South America's most stunning and unspoiled destinations.
Here are a few of our favourites:
Argentina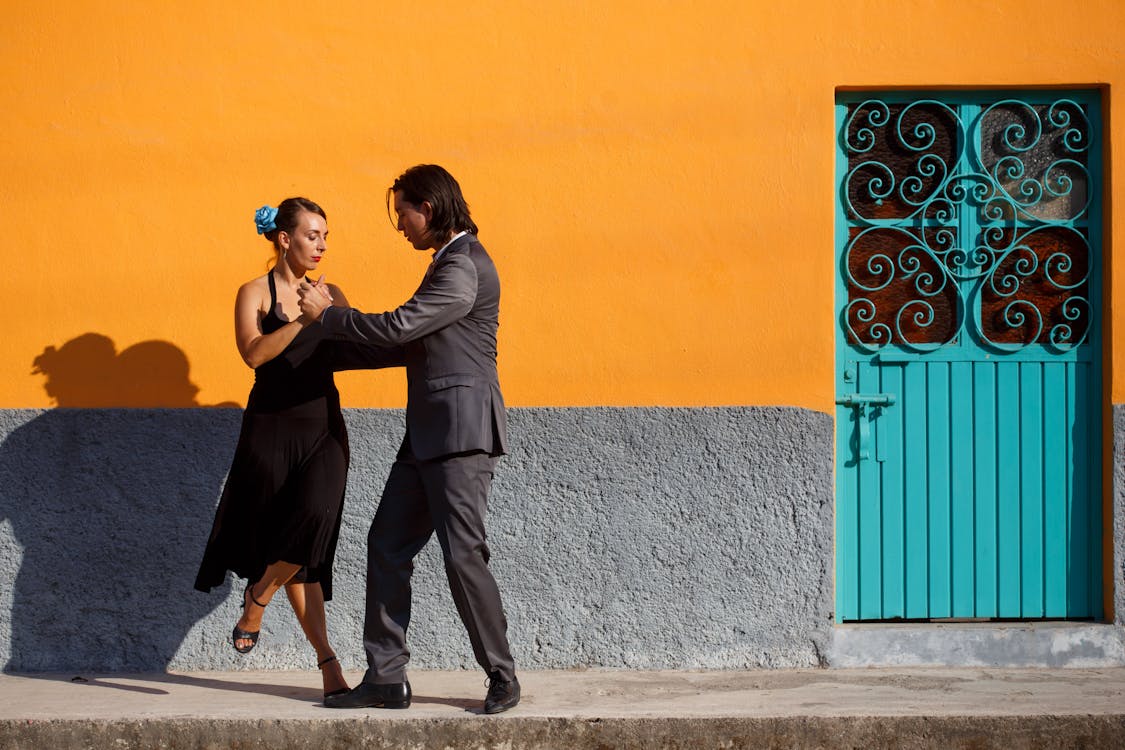 Argentina is known for its stunning scenery, from the snow-capped peaks of the Andes to the lush valleys of Patagonia.
The country is also home to Tango.  The traditional Rio de la Plata music evokes romance, passion and eroticism.
For honeymooners, Argentina is a place where love is all around because of its culture, food, music and Latin essence.
Couples are going to find the perfect environment to explore their love in places like Buenos Aires, Cordoba or Bariloche to mention a few.
This is one of the best honeymoon destinations in South America you can visit to enjoy an everlasting honeymoon, anniversary or romantic escape.
Some of the most attractive places to visit are:
This vast and wild region is perfect for a honeymoon full of outdoor activities, including hiking, skiing, kayaking and horseback riding.
Capital of the country and a beautiful city that combines a European touch with Latin American flavours.  A lot of culture, music, fancy restaurants and historical places.
3. The Iguazu Falls:
The Iguazu Falls in South America are regarded as one of the world's most spectacular and massive waterfalls, cascading over cliffs on the border between the Argentine province of Misiones and the Brazilian state of Paraná.
4. Mendoza:
Mendoza's enticing vineyards beneath the Andes and world-renowned wine make it a perfect honeymoon location. Take a gourmet cooking class amid vineyards, relax at a spa, and savour the taste and texture of Argentina's superb wine.
5 Cordoba:
This province has incredible natural sights you are going to enjoy as a couple.  For couples looking for privacy and intimacy, Cordoba has everything needed.
Find more about Honeymoon in Argentina.
Best Experiences to Enjoy in Argentina
Brazil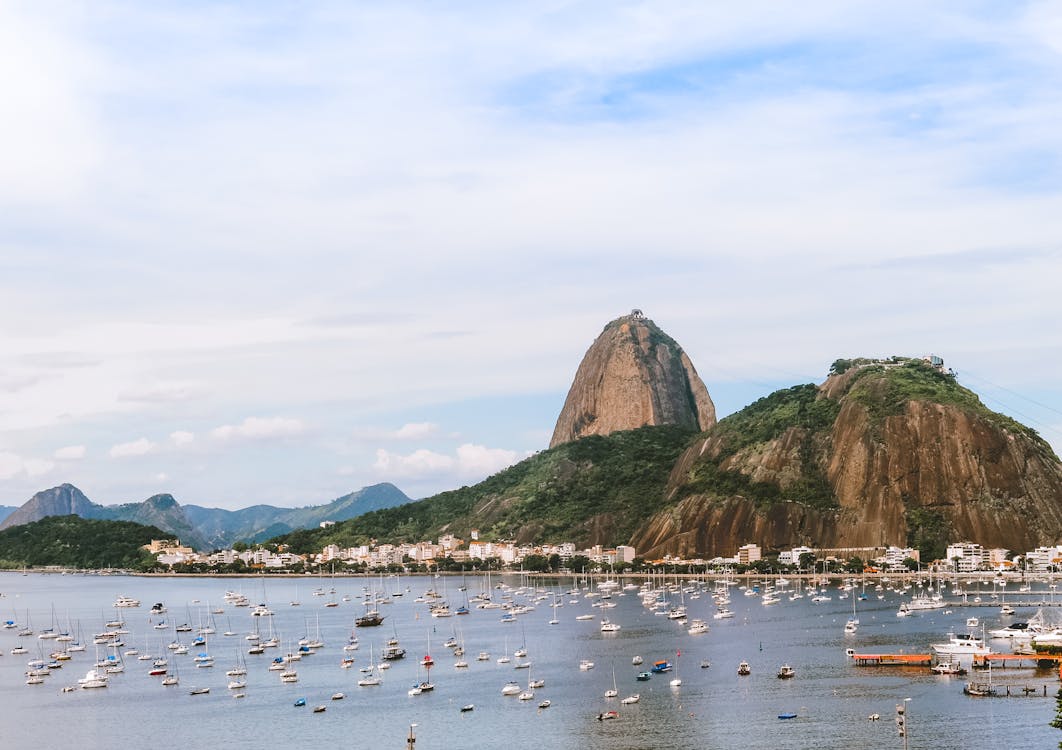 Brazil is a country full of history, culture, and natural beauty.
From the beaches of Rio de Janeiro to the rural villages of Minas Gerais, there are plenty of places to explore.
Be sure to stay close to the city, though, as Rio de Janeiro is known for its chaotic traffic.
For honeymooners, Brazil comes to mind as a happy place, with lots of music, dances and a carnival atmosphere.
The country has many interesting places to visit and friendly people all around.  You are going to enjoy a wonderful experience in Brazil visiting its exuberant nature and dancing samba.
Brazil is the ideal spot for your honeymoon because it has such a diverse range of beautiful landscapes, great cities, and romance weaved into its culture.
Combine a few different locations to get the most out of your trip, or focus solely on your lives as newlyweds in one.
Some of the most interesting destinations for a honeymoon in Brazil are:
1- The Amazon River in Brazil:
While the name conjures up ideas of a wild and remote location, a deluxe cruise in the Brazilian Amazon allows you to enjoy the dramatic natural surroundings while also providing you with all the comforts you desire on your honeymoon.
This lively city is a must-see for anyone travelling to Brazil. Its colourful streets, lively nightlife and stunning Guanabara Bay are sure to leave a lasting impression.
3- Buzios:
Many honeymooners are starting to beach hop along Brazil's southern coastline, just outside of Rio de Janeiro city, where you'll find coastal beaches and islands that make the wonders of Rio de Janeiro pale in contrast.
The elegant peninsula of Buzios, an expensive location with a dozen magnificent aquamarine beaches, is only a couple of hours away.
4- Florianopolis:
Florianopolis, often known as Brazil with a European twist, is the ideal honeymoon resort in Brazil for couples who wish to relax on the beach in perfect luxury while yet being close to home.
Some of the country's most well-known beaches and attractive resort regions can be found here. Active couples can go sailing or windsurfing, and those who prefer a little more city with their beach will enjoy the superb international eating, shopping, and beautiful resorts.
More Experiences for Honeymooners in Brazil
Chile
Chile is abundant in romantic locations to enchant newlyweds, with its environment ranging from desert to glacier and the Andes extending along its entire length.
Chileans affectionately refer to the country as "pais de Los poetas," or "country of poets."
This is because the poets and writers Gabriela Mistral and Pablo Neruda, who both won the Nobel Prize in Literature, are two of the country's most well-known and adored literary icons.
Chile is abundant in romantic settings for newlyweds, with its environment ranging from desert to glacial and the Andes traversing the length of the country.
Active volcanoes, gushing rivers, and whale-watching beckon in modern cities like Santiago.
When you add in these opulent hotels and resorts, you've got the ideal setting for a South American honeymoon and the ultimate romantic getaway.
Following are some excellent Chilean destinations for your romantic travel:
1. Santiago de Chile:
This vibrant city is home to some of South America's most impressive architecture, including the iconic La Moneda palace. Admire the stunning views from the top of Cerro San Cristobal.
2- Desert of Atacama:
The Atacama Desert, along with Patagonia's Torres del Paine National Park, is without a doubt a major appeal for anyone considering a vacation to Chile. One of the driest areas on the earth, this huge and dry desert stretches 600 kilometres south of the Peruvian border.
Valparaiso, a quirky and bustling port about a two-hour drive from Santiago, has become one of the real pleasures of any visit to Chile.
The main reason people come here is to see the colourful hills ("Cerros") that overlook the harbour, and there is an aura of chaos in plenty thanks to Valparaiso's migratory and ever-changing population of sailors and dock workers.
It's one of those places with a lot of personality and charm!
Some Great Experiences in Chile
Peru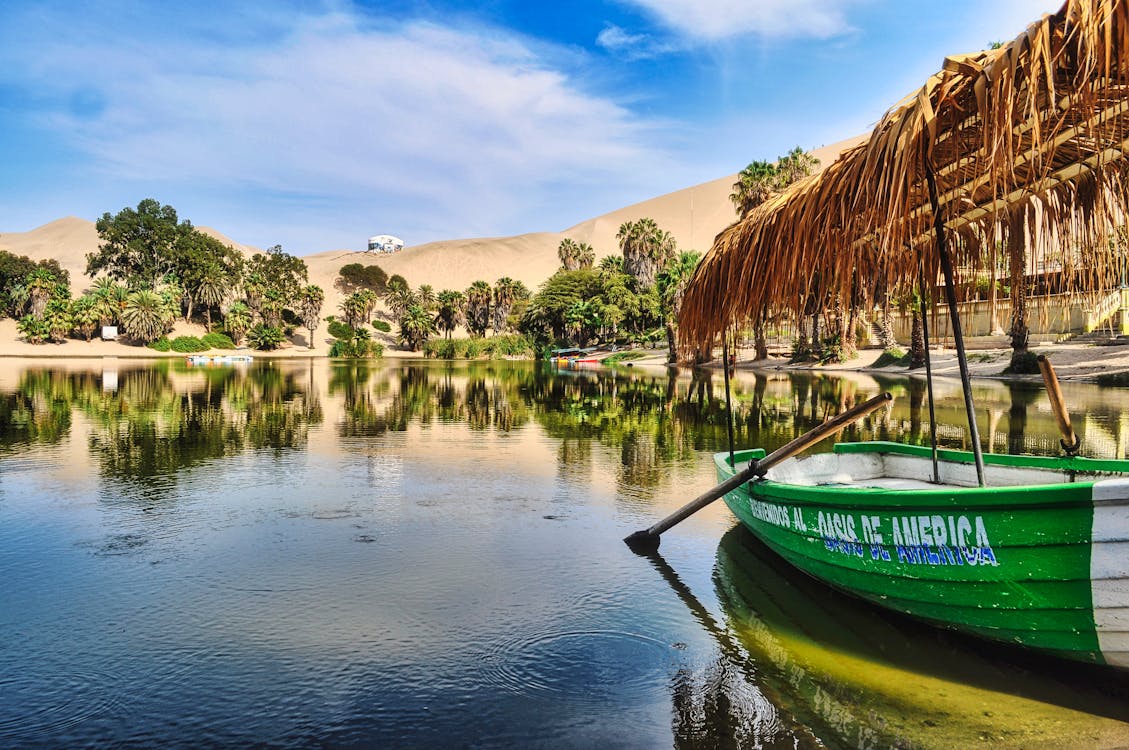 Peru provides a romantic honeymoon experience unlike any other, with snow-capped mountains, desert sands, ocean seas, ancient ruins, and lush jungles eagerly awaiting you and your partner.
On the Peruvian coast, a couple embraces in front of a sunset. A honeymoon in Peru is a newlywed's dream at every turn.
Peru is a superb combination of adventure, romance, exploration, leisure, and luxury, making it an excellent holiday and honeymoon destination.
Among the best places to meet in Peru for a honeymoon I recommend:
1- Cusco and the Sacred Valley of the Incas:
Why not spend your honeymoon in what is considered the Incas' sacred home?
Cusco was the Inca capital until it was conquered by the Spanish. Visiting Cusco will allow you to see the exquisite fusion of Inca and Spanish architecture, which is worth the journey in and of itself. You can also see Machu Picchu if you spend your honeymoon here.
You can relax in the Sacred Valley, which encompasses Cusco and Machu Picchu, after spending time in Cusco and exploring Machu Picchu.
You'll find serenity and tranquillity away from the crowds here, and you'll wake up to the sight of once-sacred mountains and valleys.
2-Titicaca Lake
This isn't the most luxurious alternative, but it may be an interesting and reasonably priced excursion.
The Islas Uros, or floating islands made of reeds, are the main attraction of Lake Titicaca, one of South America's largest lakes and the world's highest navigable body of water.
The islands float in the lake and are made up of numerous layers of these reeds, with the top layer constantly being added to as the bottom half rots away.
After a day of visiting the lake and adjacent Inca ruins, you can sit back and watch the spectacular sunset descend over the valley, providing an outstanding view.
While not suited for a week-long vacation, Lake Titicaca provides honeymooners with a night or two of unparalleled beauty — what more could you ask for?
3- Peruvian Northern Beaches
While Peru isn't famed for its beaches, the country's northern region boasts some excellent ones.
You may sunbathe in the year-round warmth of Máncora and cool down in the beautiful Pacific Ocean.
The La Poza de Barro hot springs and mud baths, located southeast of Máncora, provide honeymooners with even more relaxation after a day in the sun.
While Peru's beaches aren't as well-known as Machu Picchu or other Inca ruins, they're a lovely place to conclude or start a honeymoon.
Visit Paracas on your Honeymoon Travel
South America Caribbean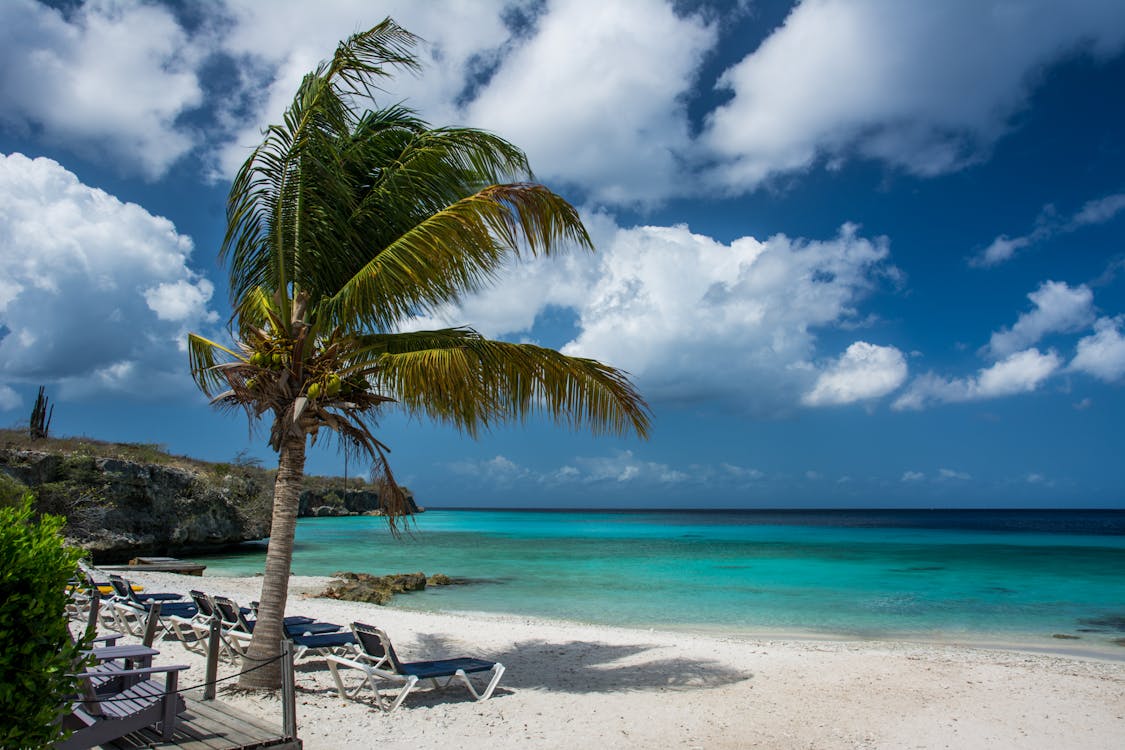 The South American Caribbean is a wonderful place to travel for honeymooners.
Countries like Curacao and Suriname are not published by travel agencies as they should, but here you are going to find incredible beaches to enjoy a memorable honeymoon.
Curaçao, located less than 45 miles north of Venezuela's coast in the Caribbean Sea, is one of those locales that doesn't get nearly enough attention.
As part of the ABC Islands (Aruba, Bonaire, and Curaçao), it welcomes more than 1 million tourists each year (400,000 of whom stay overnight and more than 700,000 cruise passengers), yet it is sometimes overshadowed by its two more famous neighbours.
This country, on the other hand, not only boasts wonderful beaches and diving places, but also a rich history and culture, a thriving nightlife, and stunning colonial architecture.
One of the things that attract visitors to Curaçao is the fact that it is not your standard Caribbean island.
It is a self-governing country that is part of the Netherlands but has been affected by other countries.
Playa Knip, Playa Jeremi, Porto Marie, and Playa Lagun are the ideal places to relax and enjoy magnificent beaches, crystal clear waters, and abundant sea life.
For those searching for a more adventurous honeymoon, Curaçao offers a variety of activities. Hiking and environment lovers will enjoy Shete Boka National Park and Christoffel National Park.
Shete Boka is also a favourite nesting location for turtles. Klein Curaçao is a little island 15 miles off the southeast coast of Curaçao that makes for a great day trip.
If you're seeking something more cultural, Willemstad has plenty to offer.
Curaçao's capital features a unique colonial Dutch architecture and a UNESCO World Heritage Site in its historic centre. The city is divided into two halves, Otrobanda and Punda, which are connected by the Queen Emma Pontoon Bridge.
It also has one of the world's oldest remaining synagogues.
Enjoy these Great Experiences in Curazao
Colombia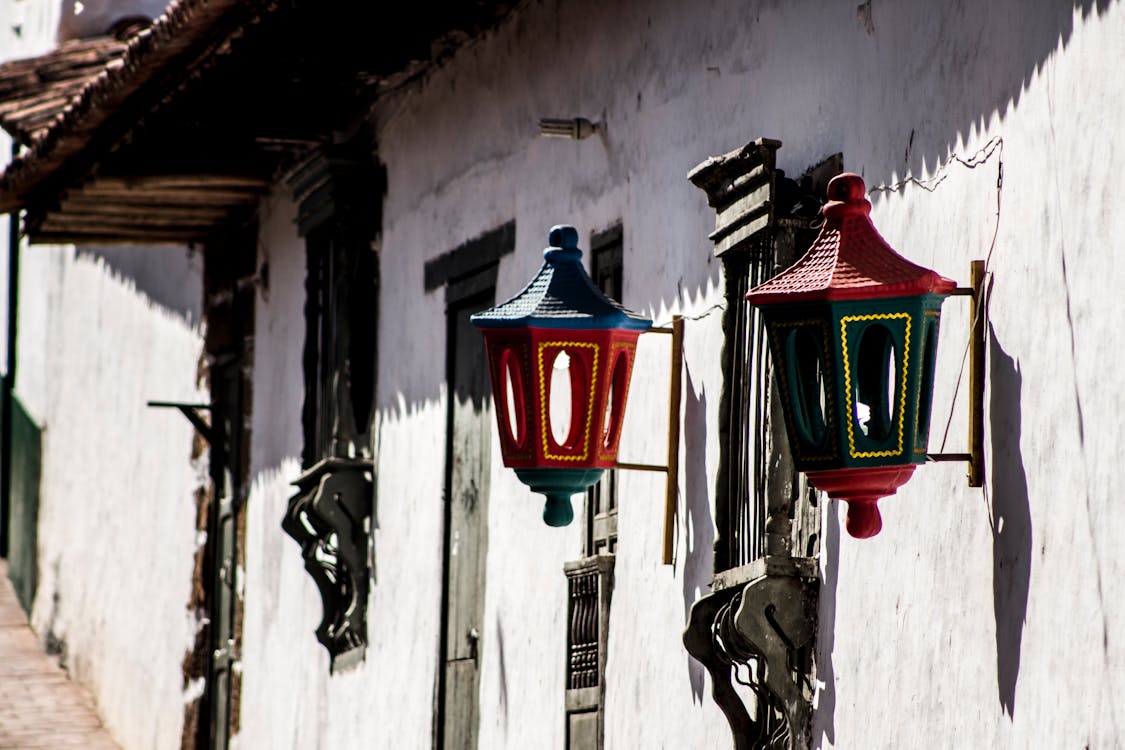 Colombia is without a doubt one of the most incredible destinations to visit for a honeymoon anywhere on the planet.
You are going to discover Colombia is one of the best countries for a honeymoon, with breathtaking landscapes and elegant boutique hotels.
Colombia, the land of Magical Realism, is home to a plethora of romantic spots where you can experience breathtaking sunsets, be surrounded by breathtaking nature and landscapes, be pampered in fabulous boutique hotels, and have delectable meals in cosy gourmet restaurants.
Because of its beauty, it is hard to choose just a couple of places to visit, but here are some of my favourites:
Island of Providencia
Isolated islands are among of the ideal places to celebrate any romantic event, even if it sounds a little cliché.
And there's a lot more to Providencia than that.
Providencia is a small Caribbean island located in the middle of the sea. It is closer to Nicaragua or Panama than Colombia. It's a beautiful Caribbean island that's both distant and traditional.
This idyllic island has some of the nicest beaches in the world and has one major benefit over other destinations: it is completely isolated.
It is the ideal location for a romantic trip because it is serene and peaceful.
A long journey from the mainland to San Andrés (the popular sister island), followed by a short 30-minute flight to Providencia, is required to arrive in Providencia.
Cartagena
Cartagena is the Caribbean coast's unmistakable gem. It's a romantic fairy-tale city with a 13-kilometre-long wall that protects it from the elements.
The old town of Cartagena is a UNESCO World Heritage Site, a maze of cobblestone lanes, bougainvillaea-draped balconies, and massive cathedrals set in cosy plazas.
It's the ideal destination for a romantic getaway. Allow this colonial city to enchant you while being treated in top-notch boutique hotels housed in restored historic homes.
Dinner may be had in some of the continent's best restaurants, and wonderful cocktails can be had on a rooftop bar overlooking the old town and the harbour
Natural Park of Cocuy:
I saved this one for last since I knew not everyone will find it romantic.
However, for those of us who prefer nature and adventure over cities and villages, the Cocuy National Park could be one of the most romantic places on the planet.
Colombia has snow-capped mountains and glaciers, which is incredible for a tropical Caribbean country.
The greatest place in Colombia to see these high-altitude wonders is the Cocuy Natural Park.
Emerald blue lakes caused by dissolving glaciers, alpine tundra, crystal clear rivers, and snowy mountaintops can all be found high up in the Andean mountains. Perhaps the most beautiful scenery in Colombia.
Cocuy can be one of the most romantic spots in the country, even though the accommodations are relatively modest, the temperatures are constantly frigid, and there are no gourmet meals.
More Experiences for Your Colombian Honeymoon
Uruguay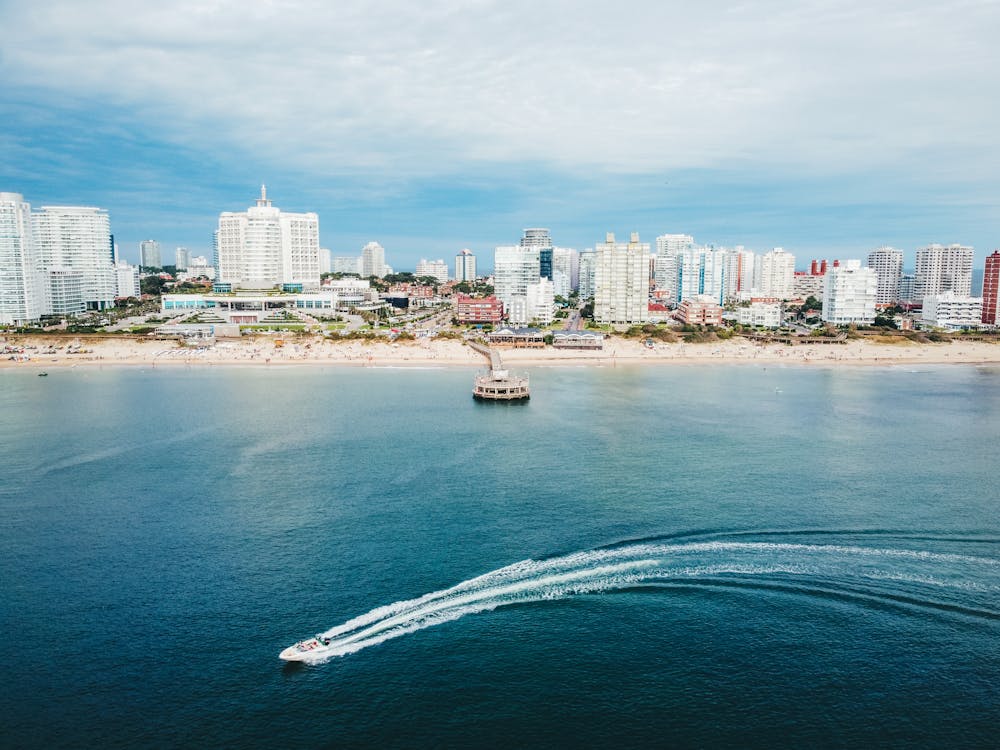 Have you ever considered honeymoon travel to Uruguay?
If not, you don´t have any idea of what you are missing!
You can visit numerous beautiful sites in this country to make your honeymoon the best it can be. If you're planning a romantic holiday in Uruguay.
Uruguay is a small country full of friendly people and a European atmosphere all around.  There is a great Argentinean influence in Uruguay but a great Uruguayan influence in Argentina too.
here are some of the best spots to go.
Colonia del Sacramento
There is no way you can visit Uruguay and not go to this must-see attraction.
It is a popular vacation spot for couples who want to participate in a variety of activities.
Colonia is famous for its Historic Quarter, which is a UNESCO World Heritage Site.
The ancient cobblestone lanes are also lined with museums, churches, and old buildings.
This resort is also suitable for romantic relaxation because of the antique bullring (Plaza de Toros) and the gorgeous river promenade.
Punta del Este
This is one of South America's top beach vacation cities.
Many lovers go to this vacation town because of the lovely beaches and contemporary city.
You will undoubtedly cherish every time spent with your companion in Punta.
You can participate in a variety of water activities on the beaches.
You should also go to one of Punta del Este's beaches to see the famous fingers sculpture.
La Paloma
This well-known ancient resort is located on the Atlantic Ocean's coast.
It is well-known for its breathtaking beaches.
You can see a variety of birds in protected areas as well as the ocean's monsters here.
It also allows you to participate in a variety of fun water sports such as surfing, sailing, and windsurfing.
If you're searching for a relaxing beach vacation, La Paloma is the place to go.
Some great experiences in Uruguay
Video: Honeymoon Destinations in South America
Courtesy of The Telegraph  Visit their channel
Conclusion
As you have read, South America is plenty of wonderful places for a romantic escape.
When deciding where to go on your honeymoon destination in South America, consider the climate.
You can find from European-looking countries to colonial and prehispanic-looking countries that are going to surprise you.
This region of the world has been blessed by Mother Nature with incredible beaches, outstanding mountains and enigmatic jungle here and there.
In most cases, South America is a warm destination except in winter, so pack light and layer accordingly. Be sure to explore the different regions of the continent to find the perfect spot for you and your spouse.
Find More about Romantic Destinations in the World
Honeymoon Destinations in South America