A honeymoon is something to remember all life long and you can find some of the most romantic destinations for honeymoon in Argentina.
Argentina is a beautiful country with a wide range of natural and cultural attractions.
The country offers everything from lush forests, mountains and beaches to deserts, lakes and rivers.
Argentina is also known as the "land of poets" because of the many poets that have come from this country.
It is a country that is rich in history and culture.
If you are looking for a place to honeymoon, Argentina may be a perfect choice. This is because the country has a wide variety of places that will make your stay more enjoyable.
You can find a wide range of places to visit such as historical monuments, museums, parks, beaches, mountains and even the world's largest salt flats.
Among the most recommended romantic destinations for honeymoon in Argentina you are going to find:
Buenos Aires
Mendoza
The Iguazu Falls
El Chalten
Salta
San Antonio de Areco
Bariloche
Argentina offers honeymoon options for all kinds of budgets and likes and you can be sure that you are going to get lifetime memories from this experience.
Let me show you a little more about the romantic destinations for honeymoon in Argentina.
Is Argentina a romantic country?
The first thing that comes to mind when you think of Argentina is romance, seduction and passion.
It's no surprise that Argentina is regarded as a romantic destination, given the seductive tango's origins and the fact that legendary performers like Carlos Gardel have rooted themselves in the sound and culture of Buenos Aires.
Couples from all over the world visit Argentina for romantic vacations or long honeymoons, discovering a country rich in natural beauty, rich culture, history, and a sense of appreciation for life.
The passion, intimacy and tender moments couples are looking for are there in every little corner of the country.
Travellers seeking romantic holidays in Argentina can enjoy a variety of activities due to the country's diverse climate zones and terrains.
If you want to have a romantic experience while on your honeymoon, you should consider going to Argentina.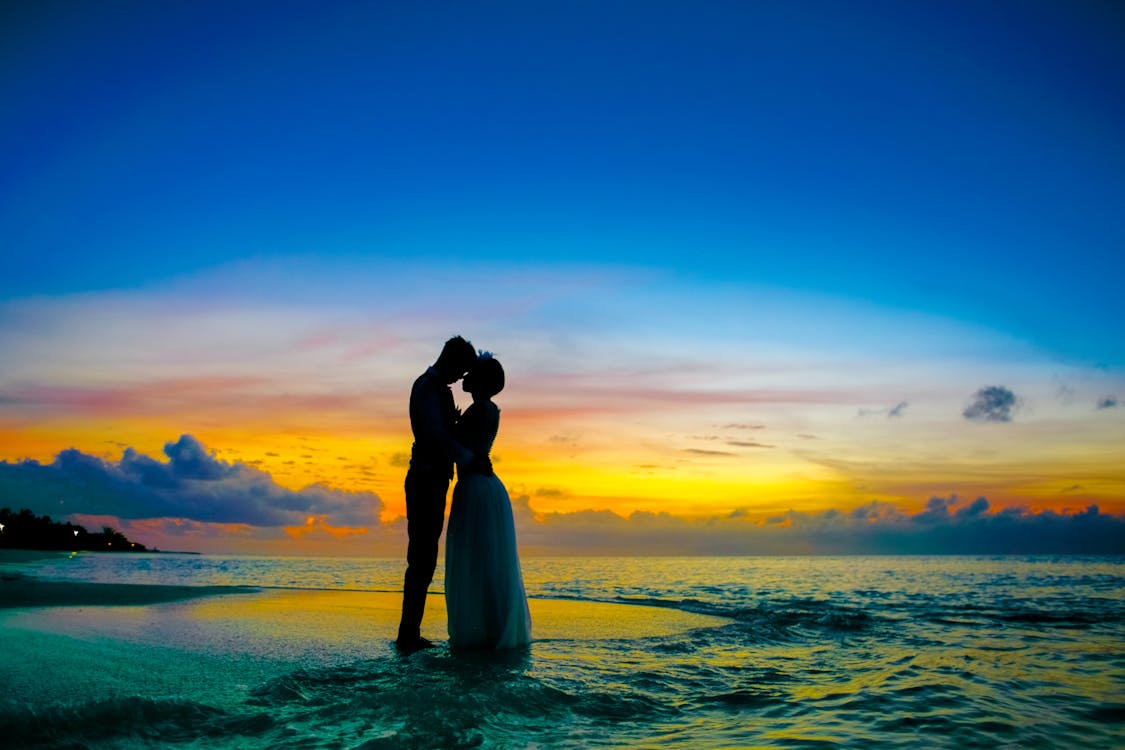 Is Argentina good for a honeymoon?
If you are planning a romantic vacation, Argentina may be the ideal destination for you.
Keep in mind that Argentina is a romantic destination.
From sensual tango to enjoying great wine in a comfortable pub to the passionate temperament of Argentines themselves, there is something for everyone in Argentina.
It's the ideal destination for newlyweds on their honeymoon.
This country has so much beauty and culture that you will never get bored.
When is the best time to visit Argentina?
Argentina is a wonderful honeymoon destination because it is accessible all year.
Summer is from December through February, and it is the finest time to explore Patagonia.
At this time of year, Buenos Aires may be very hot.
People are packing up to go to their beach homes or on vacation elsewhere, so the city is quieter.
September to November is a fantastic season to visit Buenos Aires, and it's also when the jacaranda trees bloom with their stunning purple blossoms, which is truly a sight to behold.
When it's not too hot or crowded, this is also a good time to visit the country's north.
Winter in Buenos Aires (June to August) is bearable (average temperature 12 to 14 degrees Celsius), however, it can rain.
Some regions of Patagonia are inaccessible at this time of year (particularly El Chaltén, which is practically sealed off).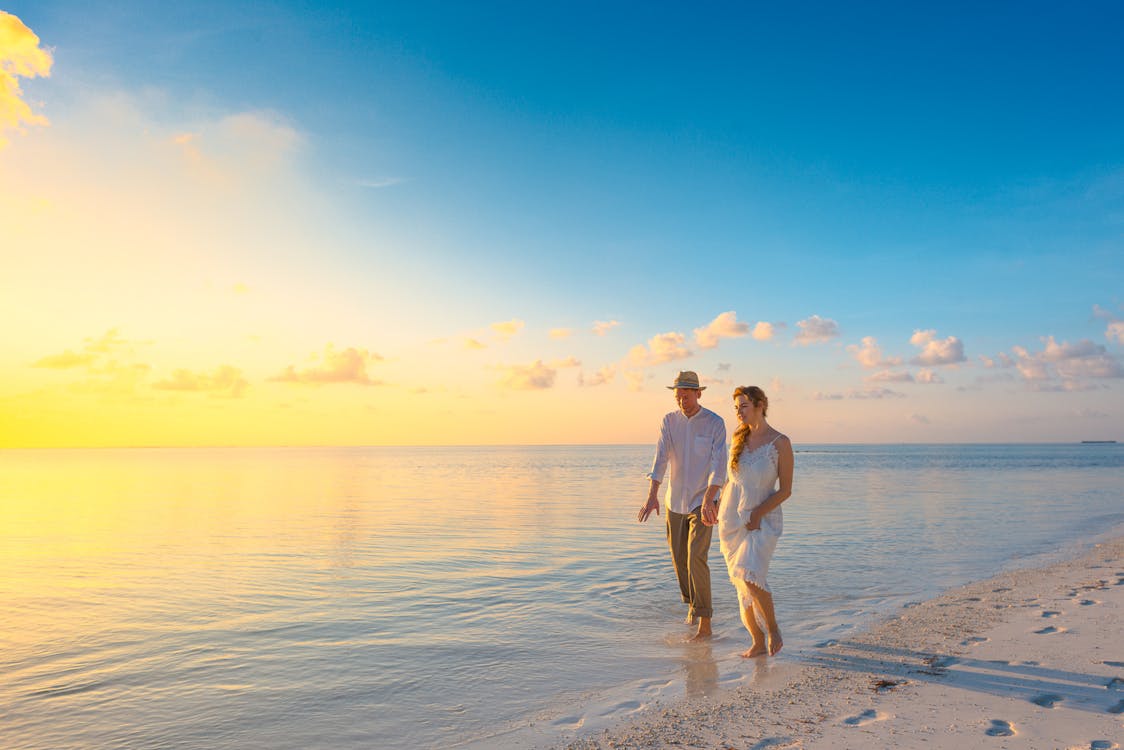 7 Most Romantic Destinations for Honeymoon in Argentina
Because Argentina is such a large country, flying is the most efficient mode of transportation.
As previously stated, you'll most likely be travelling from Aeroparque to one of the romantic spots in Argentina covered in this article.
Latam and Aerolineas Argentina are Argentina's two biggest airlines, with substantial networks throughout the country.
If you're travelling around Argentina, keep in mind that you'll frequently need to connect in Buenos Aires (for example, if there aren't any direct flights between your destinations, you'll need to stop in Buenos Aires).
I'd suggest double-checking that before booking everything so you know what you can fit into your schedule.
So, if you are looking for romantic destinations for your honeymoon in Argentina, you should consider visiting some of these places:
Buenos Aires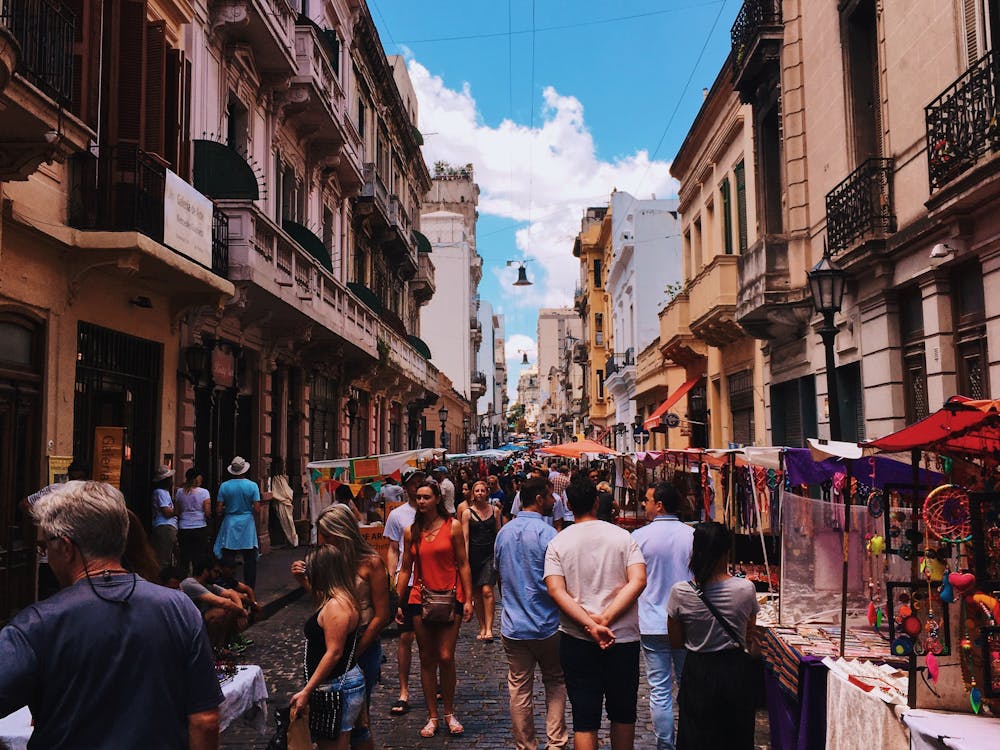 Buenos Aires is one of the most popular places to go to if you want to have a romantic getaway.
It is one of the most cosmopolitan cities in South America.
Buenos Aires is the capital of Argentina and has been called the Paris of the Americas.
There are many places to visit in Buenos Aires such as the Palermo district, San Telmo, Recoleta and Palermo Viejo.
Wander the streets, stunned by the gorgeous architecture, before becoming engrossed in a passionate tango performance.
In one of the city's numerous lovely parks, have a picnic beneath an exquisite statue.
Book a night at the Teatro Colón to see the opera or ballet.
With ten restaurants on the list of Latin America's Best Restaurants, you can have numerous romantic dinners in Buenos Aires for significantly less money than you would abroad.
If you don't have time to read that, here are some of my top recommendations: El Baqueano and Chila (an extraordinary three- or seven-step dining experience) (which celebrates local Argentina ingredients and culture).
Aside from all the exciting touring you'll undoubtedly do while you're here, don't miss out on a traditional Argentinian dinner and tango concert, or brush up on your movements with a tango lesson.
Iguazú Falls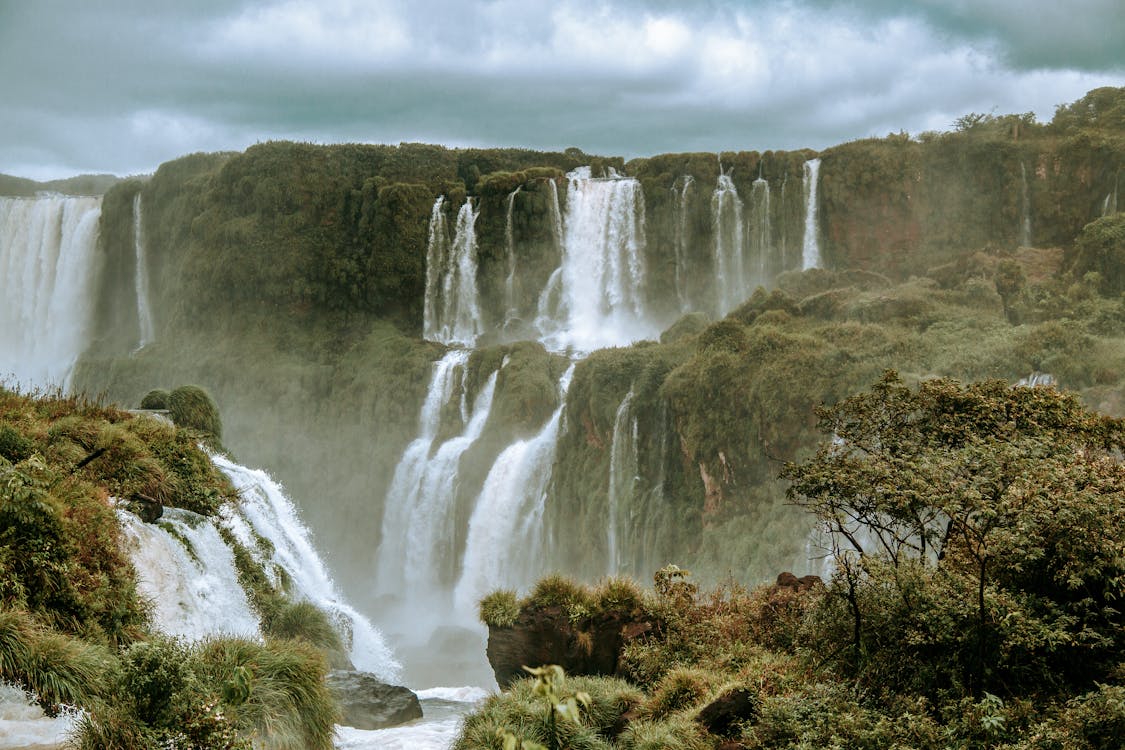 The over 300 waterfalls that make up Iguaz Falls will wake you up with a tremendous roar.
Spend the day exploring the catwalks that snake in and around – and sometimes even under! – the falls.
There are two circuits in this system. The Upper Circuit is rather short, taking only about an hour to complete.
The catwalks on this route are over the waterfalls, allowing you to view them down.
The Lower Circuit is longer and offers more opportunities for exploration.
You can even book a seat on a boat that will carry you directly under the waterfalls from this circuit — be prepared to get soaked!
It's a great way to get a taste of the strength of Iguaz Falls while having a good time.
The Devil's Throat, or Garganta del Diablo, is incredible.
A 1-kilometre-long catwalk leads to this 70-meter-deep pit. It's the most remote part of Iguaz, but it's well worth the trip.
You can take a moonlight tour of the waterfalls if you time your honeymoon with the full moon.
It doesn't get any more romantic than this!
Mendoza
Mendoza is one of Argentina's greatest honeymoon destinations.
Many of the vineyards in Argentina's most famous wine-producing region are situated in the shadow of the Andes mountains, providing a stunning backdrop to any wine tasting.
In Mendoza, there are three wine regions: Maipu, which is the nearest to the city and thus the simplest to visit, Lujan de Cuyo, which is my favourite, and the Uco Valley, which is stunning.
I'm not going to list the best wineries to visit in Mendoza because I recommend hiring a private driver if you're on your honeymoon.
They can suggest wineries and arrange everything for you, so all you have to do is show up and pick up your sample glass.
Consider taking a bike tour of the wineries if you want to get a little more active.
Martin's Bikes provided an excellent tour (which included a delicious lunch), and I've heard similar things about Baccus Biking.
After all, that wine tasting, treat yourself to some pampering at a thermal spa outside of town (this trip includes a transfer if you don't want to rent a car while in Mendoza).
El Chaltén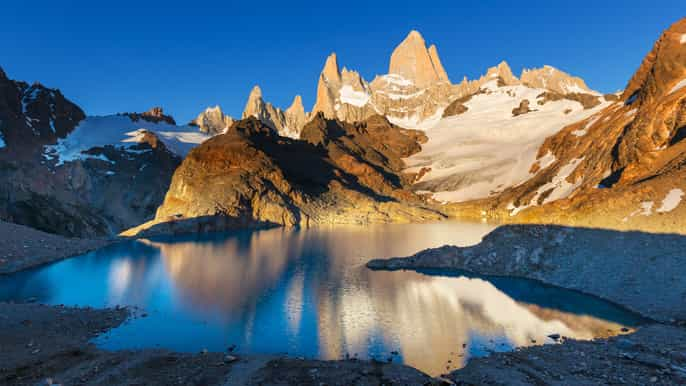 A Patagonia honeymoon is an option for more daring couples. The place to begin is El Chaltén, Patagonia's trekking capital.
From here, you may choose from a variety of excursions that take you up close and personal with the Fitz Roy and Cerro ranges.
El Chaltén's major attraction is hiking, but the small town (population: 1,600) also offers mountain biking, rafting, and equestrian riding.
After all that effort, there's plenty of beer to indulge yourself with: El Chaltén offers a remarkable amount of craft beer establishments for such a small town.
Spend a few days in nearby El Calafate and go hiking on the Perito Moreno Glacier, which is thousands of years old.
Salta
The north of Argentina, with its sandy deserts and strange scenery, would be my first choice for a honeymoon in Argentina.
Spend some time in Salta or travel further out to Purmamarca to see the Cerro de Los Siete Colores, a pastel-coloured layer cake that glows in the late dusk.
Explore Pucará de Tilcara, a pre-Incan fort, or browse for handmade colourful blankets and pottery at the street markets in Tilcara.
If you visit this section of Argentina, you must go to Cafayate, Argentina's "other" wine region.
The fruity Torrontes varietal is famed in this region.
There are numerous vineyards to visit, in addition to the charming town of Cafayate.
This area is more difficult to get to and more remote, but I've put together a north Argentina road trip itinerary that details how to travel around and what to see and do each day.
It's Argentina's most beautiful region!
Bariloche
For the more adventurous couple, this is the ideal romantic getaway.
There are many great places to visit in Patagonia's vast territory, but Los Glaciares National Park, Bariloche, and Ushuaia are must-sees.
You'll witness some spectacular naturally created glaciers in the National Park, including the famed Perito Moreno glacier.
Hiking through the area's woodlands and among its lovely lakes is a highlight of the charming Swiss-influenced town of Bariloche.
The town centre of Bariloche is modest and easy to walk around — make sure to stop in at the chocolate and ice cream shops, as this is Argentina's chocolate capital.
Rent a car to drive the Ruta de Los Siete Lagos, a route that passes by turquoise lakes and snow-capped mountains.
Spend the afternoon in El Bolsón, a small town noted for its cheeses and beer within a few hours' drive from Bariloche.
Butterfly, a gourmet restaurant with a view of Nahuel Huapi Lake, is a must-visit for a romantic dinner. The multi-course dinners are tastefully prepared.
And, as for Ushuaia, what couple wouldn't be proud to boast that their honeymoon in Argentina included a trip to the End of the World?
You can enjoy a range of romantic activities with your loved ones in Ushuaia.
Bariloche is one of the most romantic destinations for honeymoon in Argentina.
If you enjoy taking in breathtaking vistas, this city should be on your list of places to visit in Argentina.
The snow-capped Andes meet the frigid currents of the Beagle Channel in this southernmost city. Summer, Fall, Winter, and Spring are all cold, making it the ideal location for a stay in a nice hotel or Airbnb near a toasty fire.
Córdoba
Córdoba, a day's drive from Buenos Aires, is the ideal getaway for those seeking a city feel without committing to the overwhelming size and vastness of Buenos Aires.
The Cordoba city's allure for many is the Sierras Chicas, a tiny cluster of rolling hills to the north.
The numerous estancias and easy access to horseback riding, trekking, motorcycling, and relaxing in cooler temperatures are the most well-known features of these low-lying highlands.
The Estancia El Colibri is one of the several estancias just outside of beautiful Córdoba.
When visiting Argentina, a party of two will find all they need at this luxury family-run ranch.
Horseback riding, a pool, polo matches, excellent dining, and 5-star rooms are just a few of the reasons to stay at this resort.
Cordoba is one of the most romantic destinations for honeymoon in Argentina.
Map: romantic destinations for honeymoon in Argentina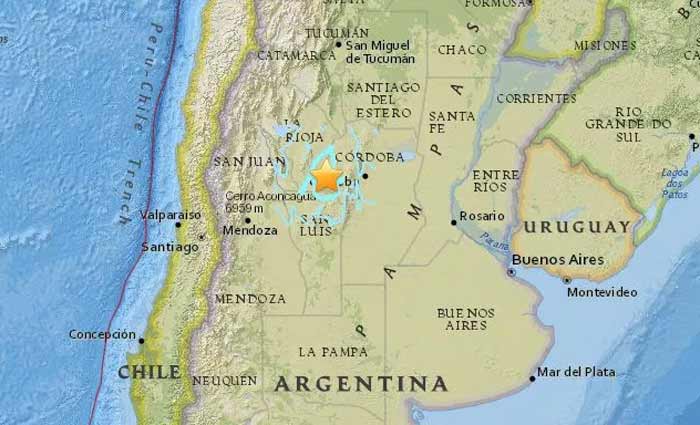 Find More about Romantic Destinations in the South America
romantic destinations for honeymoon in Argentina