Travel Guide To Iceland
Float in the Blue Lagoon, a steaming hot geothermal spa.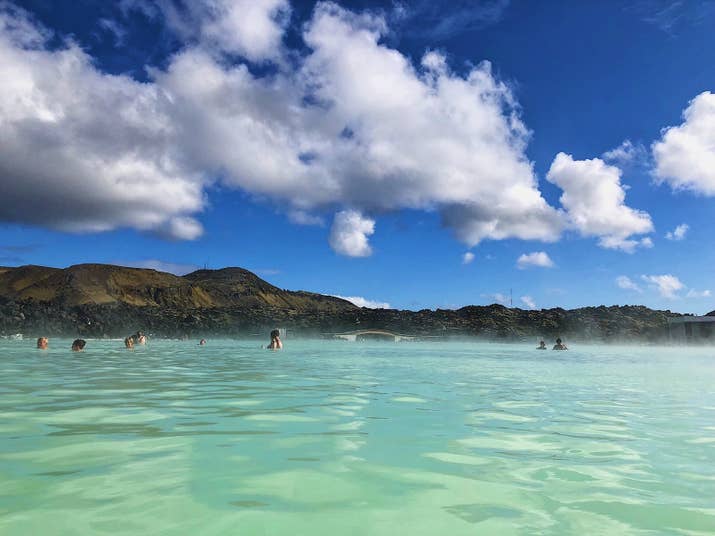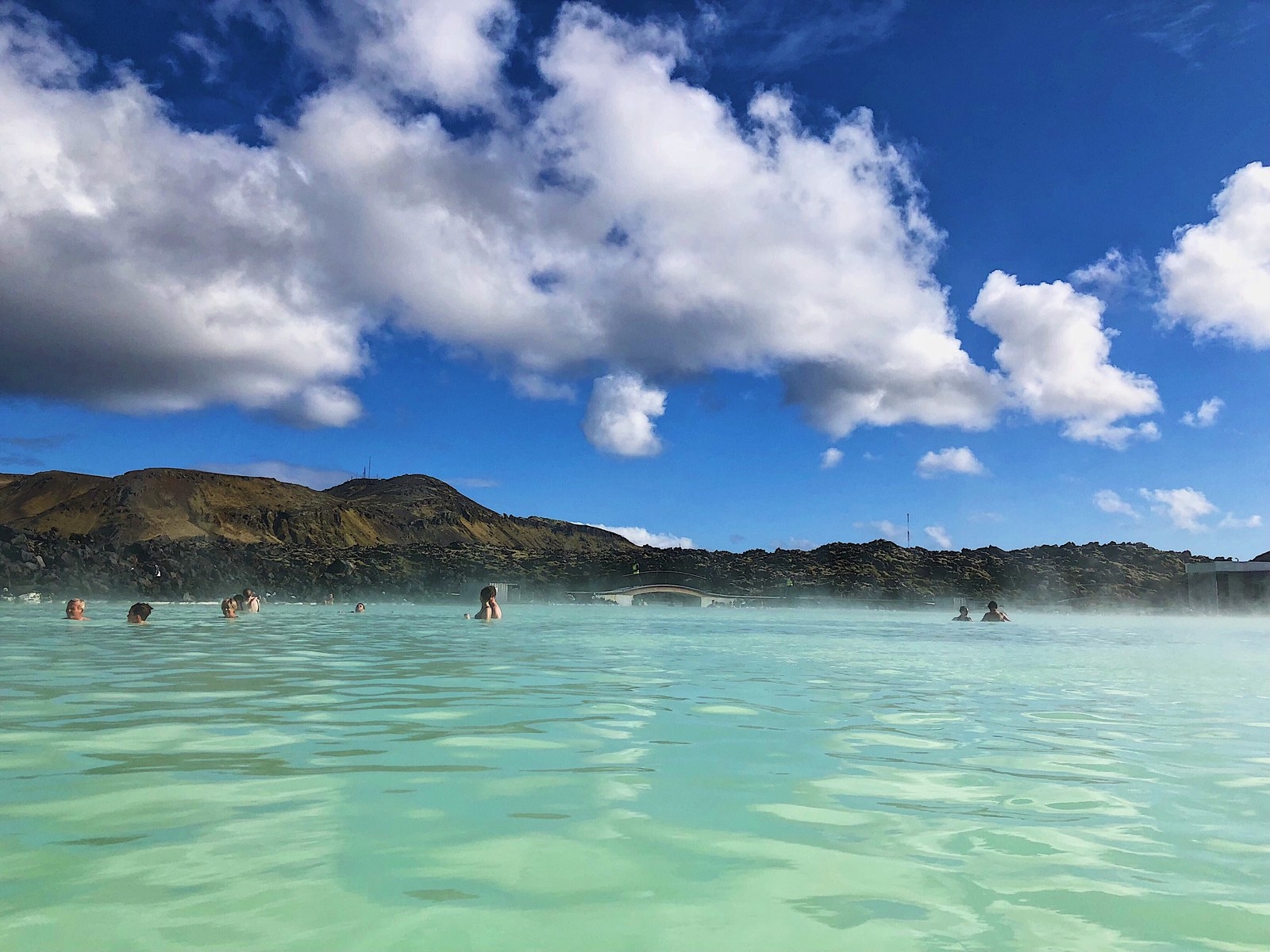 There's only one thing to do when you touch down after a long flight: Head to the Blue Lagoon.
Conveniently located near the airport, the Blue Lagoon is Iceland's most popular attraction, and it's one of the few tourist-centric spots that are actually so worth the hype.
Grab a local Gull beer, and a silica face mask, and soak in the incredibly beautiful natural hot spring.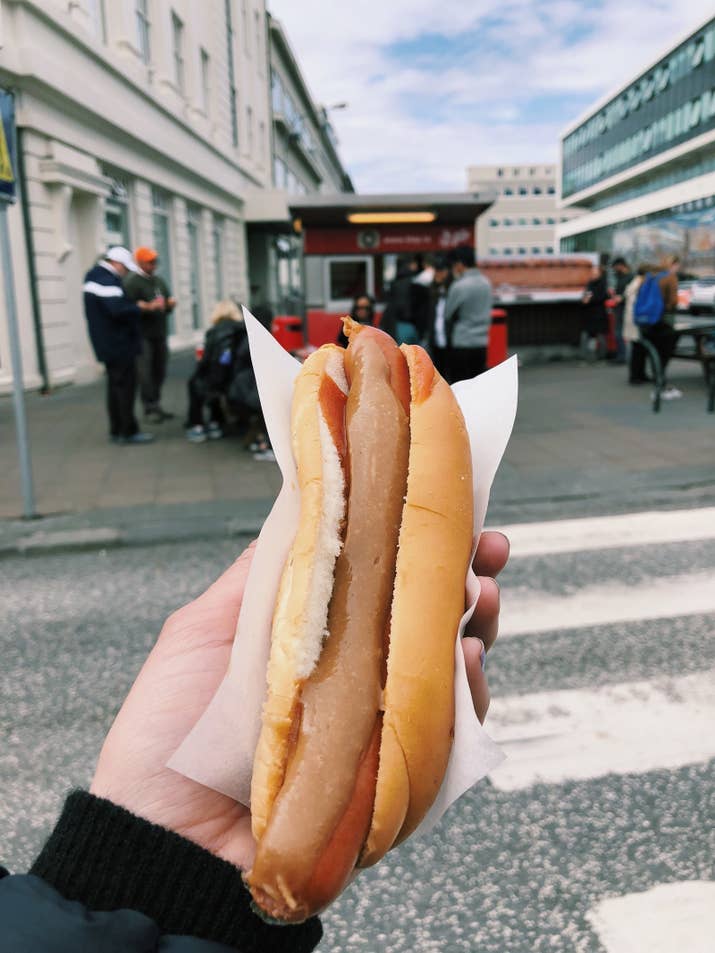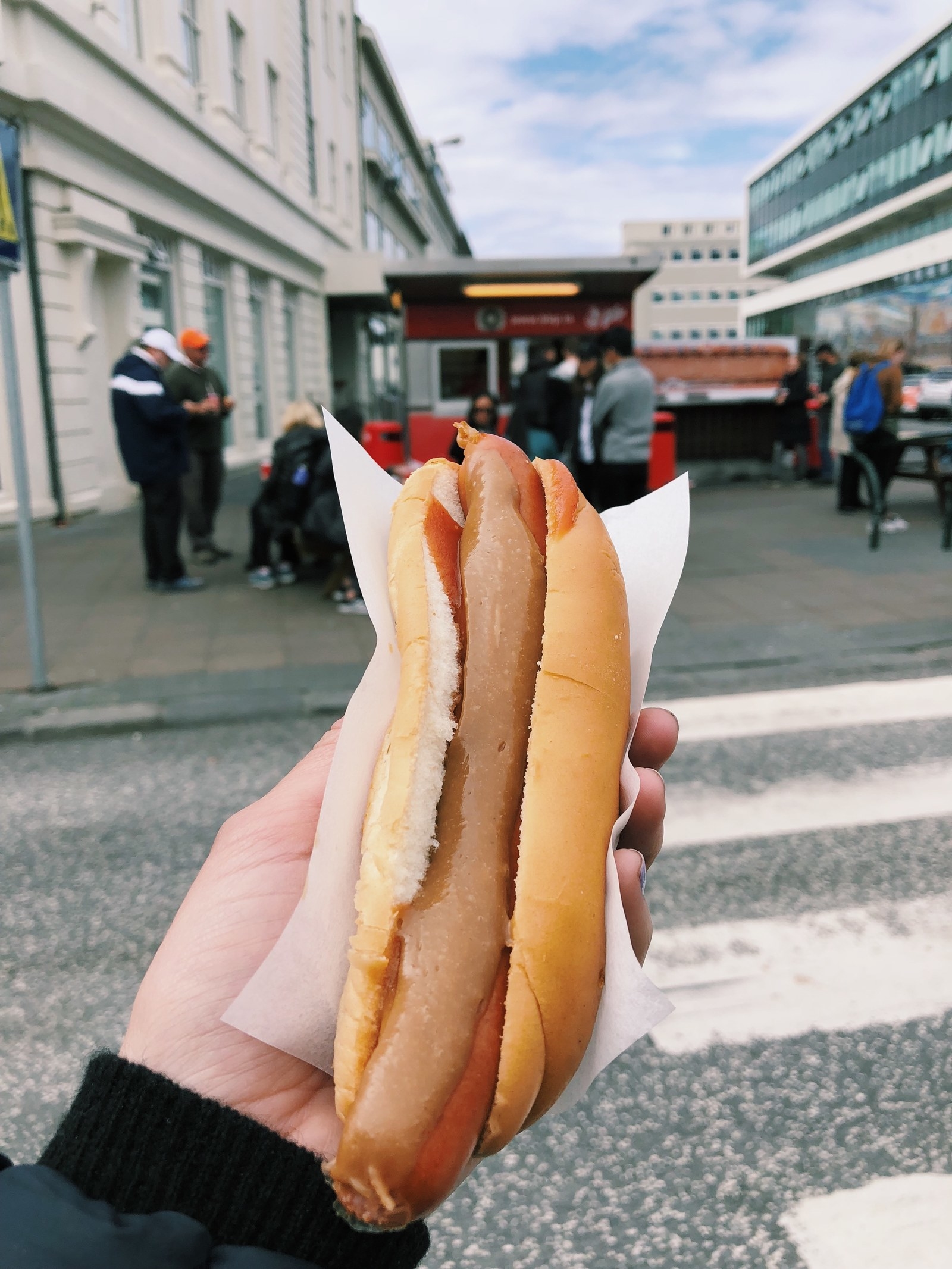 Icelandic hot dogs are made mostly from lamb meat, and they're sold everywhere from convenience stores to gas stations. And Bæjarins Beztu, a little stand in downtown Reykjavik, serves a great one.
Order it with everything: raw onions, fried onions, ketchup, sweet brown mustard, and mayonnaise that's made with spicy pickles and capers.
Explore Reykjavik's colorful streets filled with cozy cafés and cute boutiques.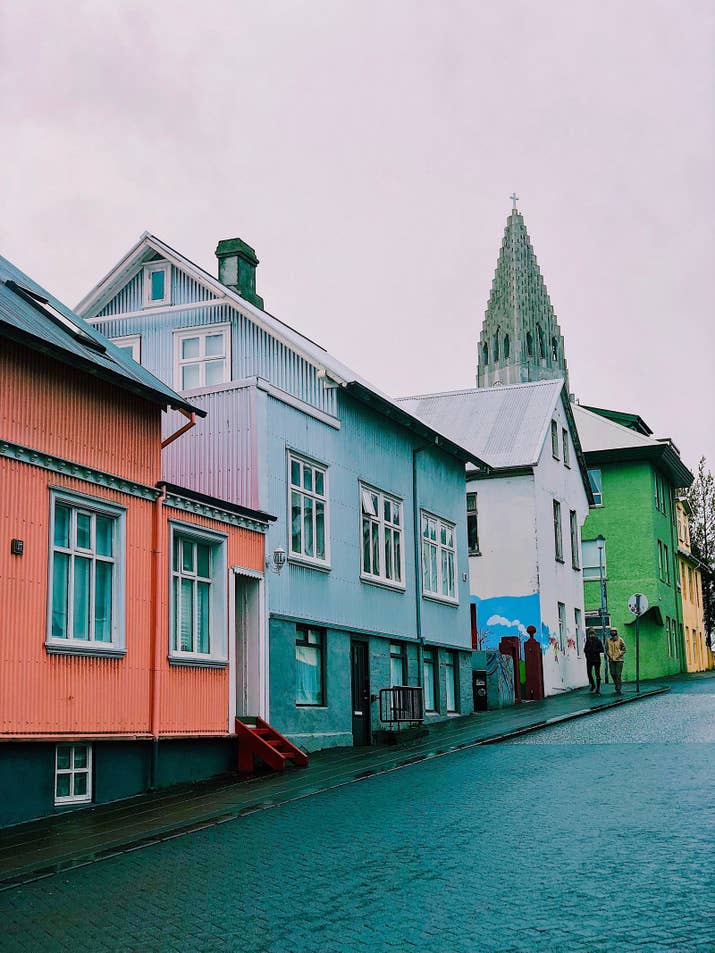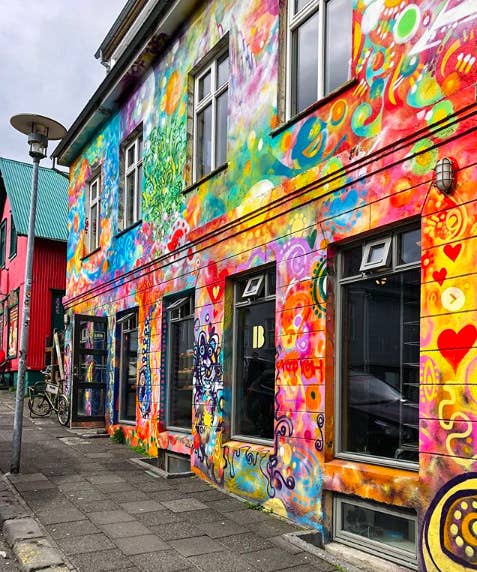 Spend some time getting to know the quirky capital city by wandering the main downtown streets —
Laugavegur and Skólavörðustígur — are lined with colorful houses, vibrant street art, and plenty of boutiques.
You'll also find vintage clothing stores, Nordic design shops, ad everything in between.
Fill your belly with breakfast at Sandholt.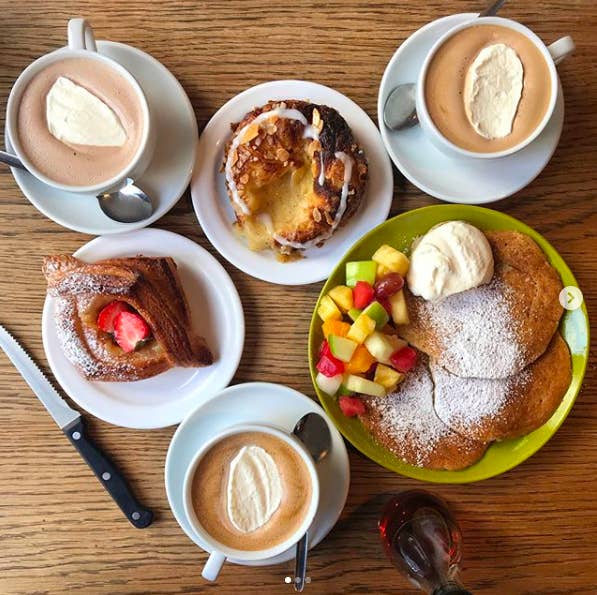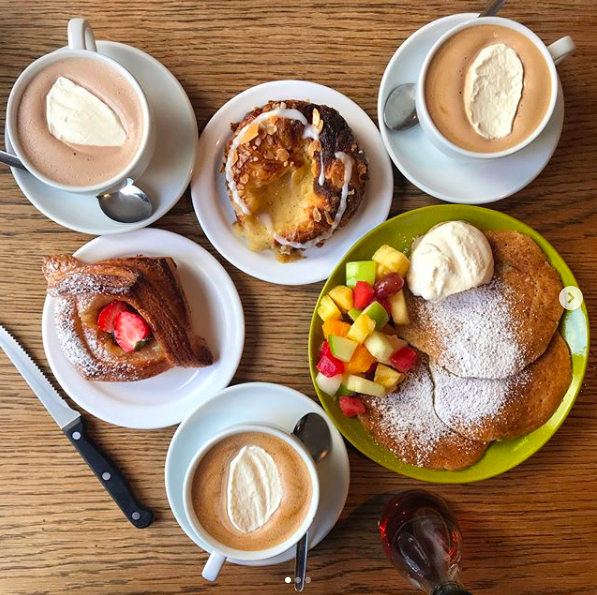 Order a pistachio palmier and a cappuccino to go, or sit down in the cafe for a breakfast of pecan bacon pancakes or sunny side-up eggs with gravlax.
Go chasing waterfalls along the southern coast.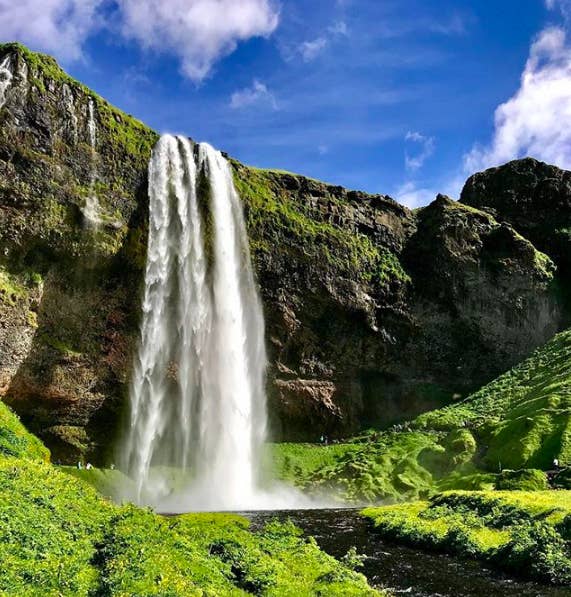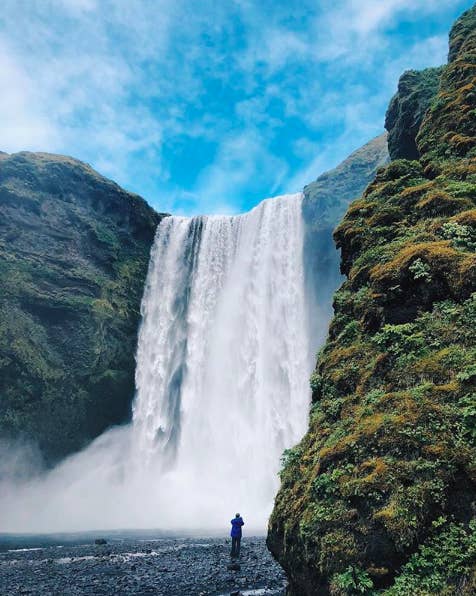 As you drive along Iceland's southern coast, you'll pass rugged mountains, lush fields full of grazing sheep and horses, and hundreds of waterfalls.
Two of the most famous — Skógafoss and Seljalandsfoss — are worth a special stop.
These jaw-dropping falls are located about 20 minutes from one another, and at Seljalandsfoss, you can even walk behind the cascading water.
Eat fish and chips with a view of the falls.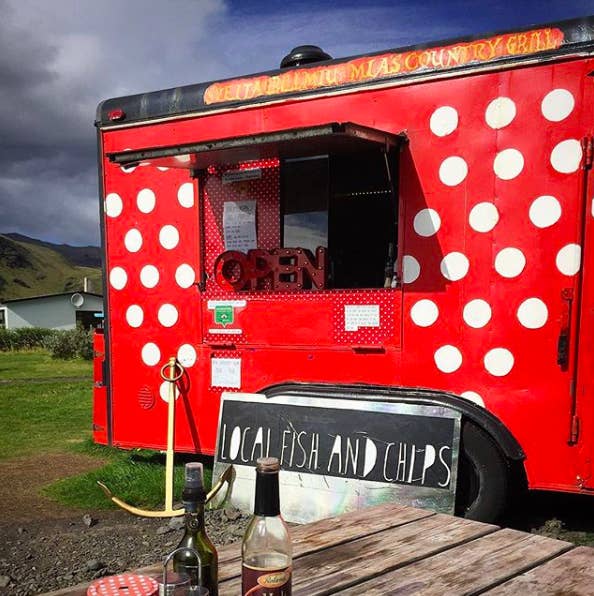 You'll find delicious, beer-battered, extra-crispy fish and chips — what many call the best in Iceland — just a short walk from Skogafoss.
Sveitagrill Miu (Mia's Country Van, in English) is a bright red trailer you can't miss…and you certainly wouldn't want to.
Walk on a black sand beach.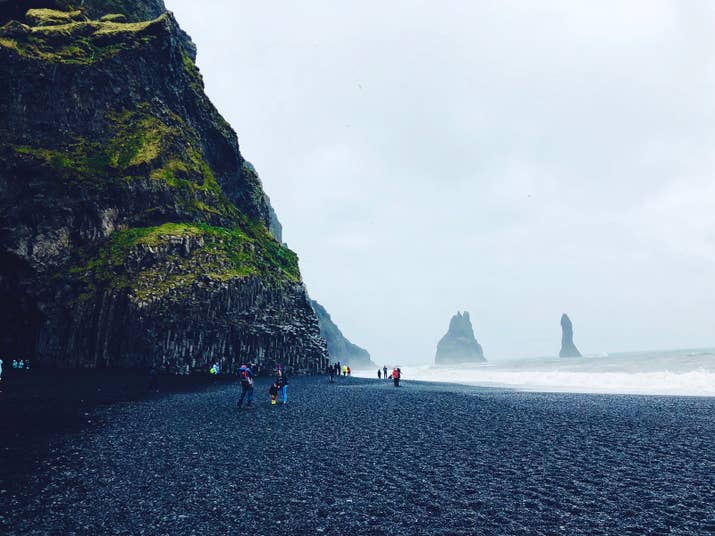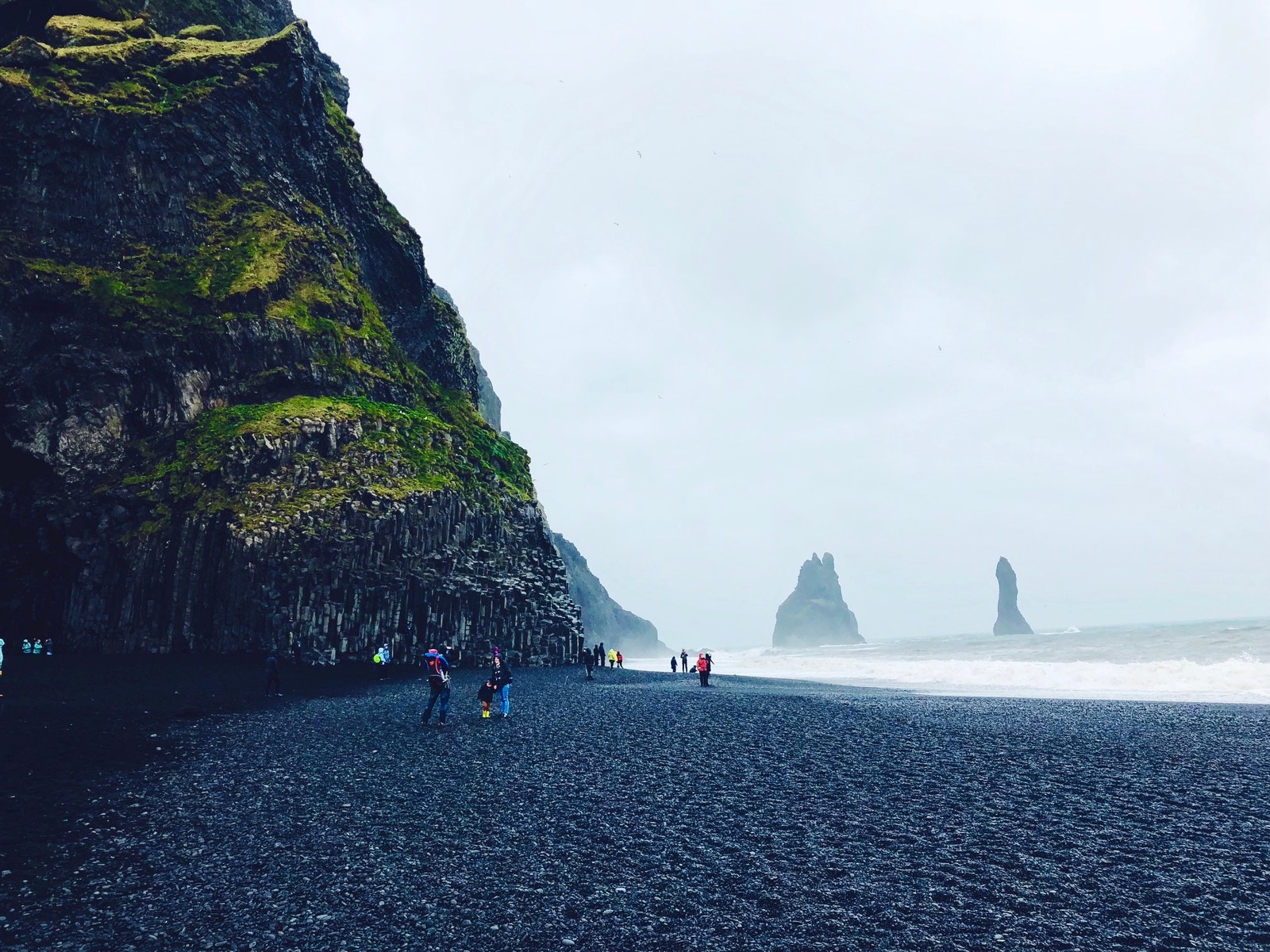 Just a few minutes from the fishing village of Vik sits Reynisfjara Beach, but you won't need a swimsuit.
Here, booming waves from the Atlantic collide with black sandy shores and in the distance, sea stacks shine through the foggy skies.
Soak in Seljavallalaug, one of Iceland's oldest, naturally hot swimming pools.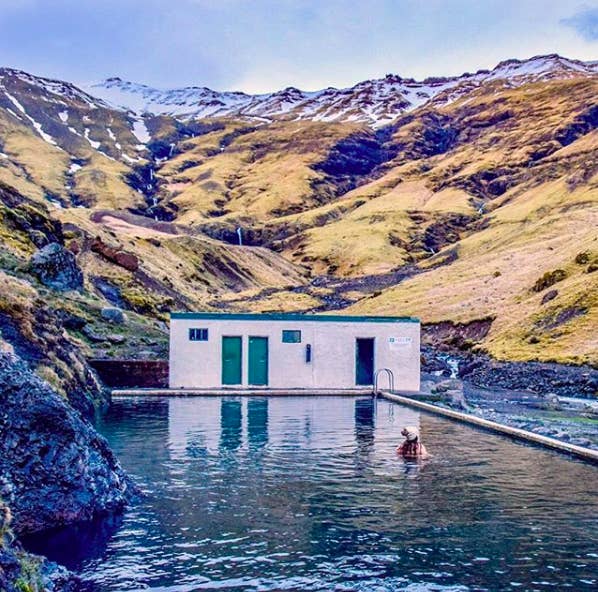 A ten-minute hike will lead you to this naturally warm pool, one of the oldest in Iceland.
Much quieter than the other tourist-heavy spots along the south coast, it's the perfect place to unwind after a long day.
Just don't expect any fancy amenities, and make sure to BYOT (bring your towel).
Order the catch of the day at Fish Market.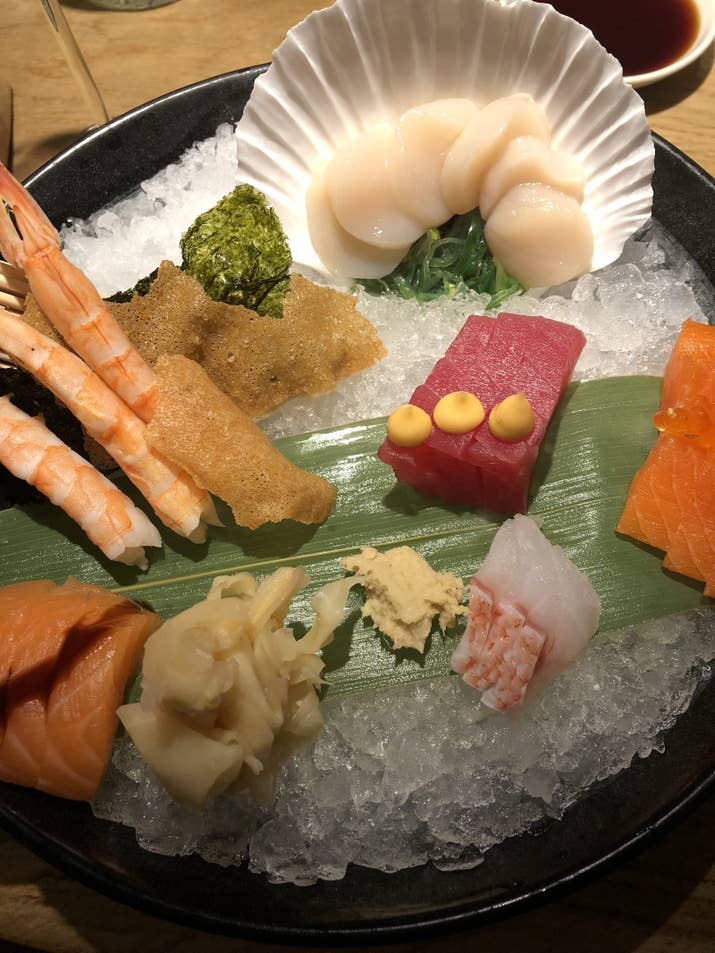 Iceland is a seafood-lovers paradise, and if you're looking for proof, just have one meal at Fish Market.
The Asian-inspired menu takes advantage of the local Arctic seafood, offering everything from fatty minke whale sushi to creamy lobster soup in coconut milk.
Like almost all dining in Reykjavik, Fishmarket will set you back a pretty penny, but it's a meal you won't soon forget.


Treat yourself to brunch at Snaps Bistro.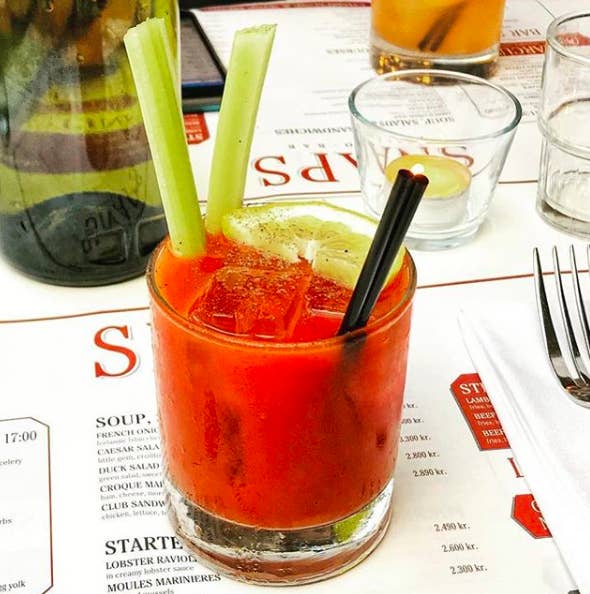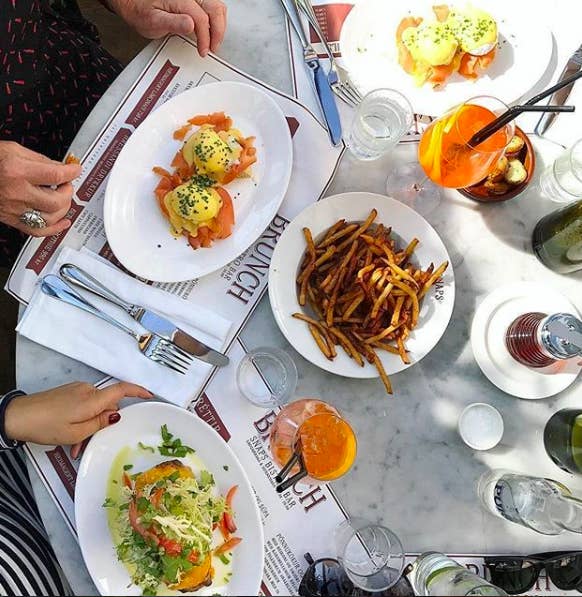 After a few Bloody Marys here, you might be convinced you've been transported to Paris.
The menu at this bright and airy bistro-meets-bar is more French than Icelandic (think: Moules frites, eggs benedict, and Croque madames).
Hike Reykjadalur Valley to find a secret hot spring.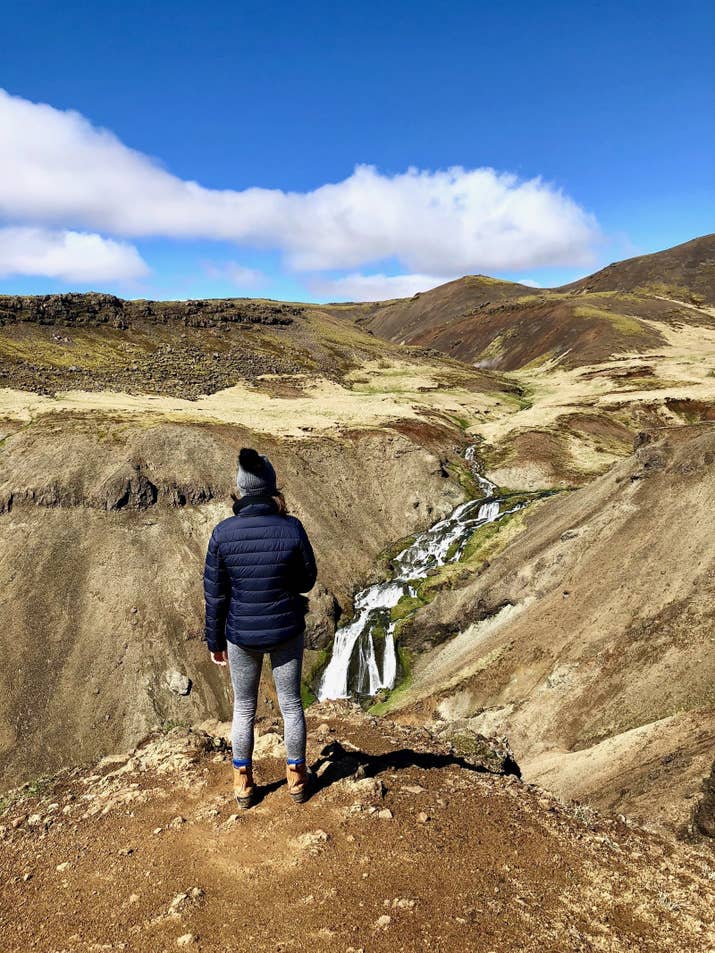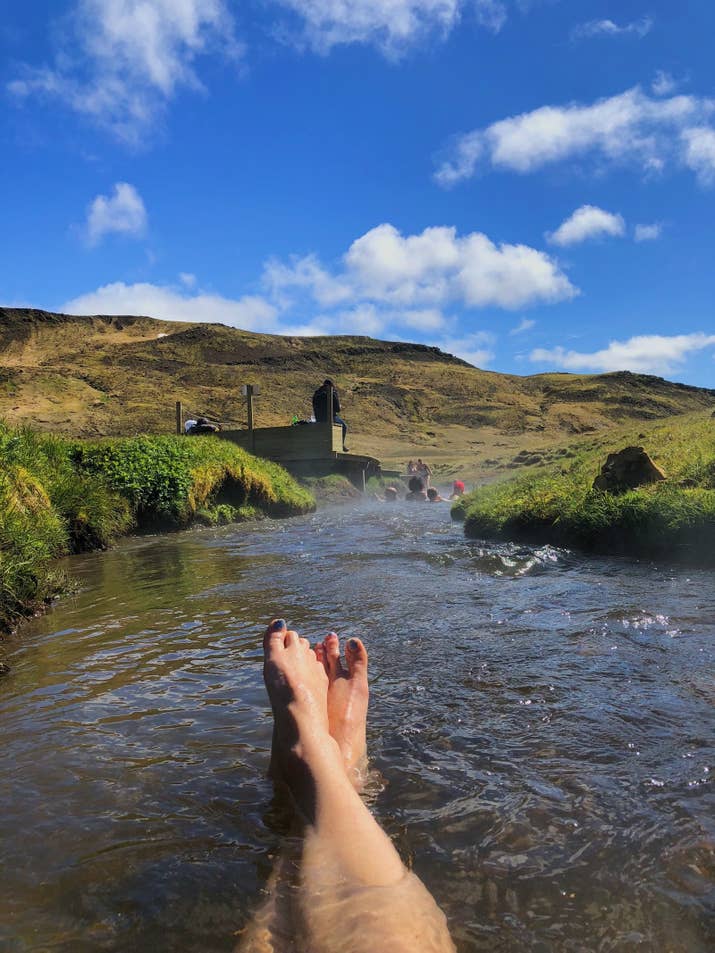 If you want to get away from the crowds, Reykjadalur Valley is a good place to start.
The 3.5-kilometer hike to the hot river — up the mountain and through a valley, passing waterfalls and canyons along the way — takes about an hour each way.
At the top, you're rewarded with a steaming swimming hole where you can relax and heat up before the walk back down the hill.
Walk around Kerid, a volcanic crater lake.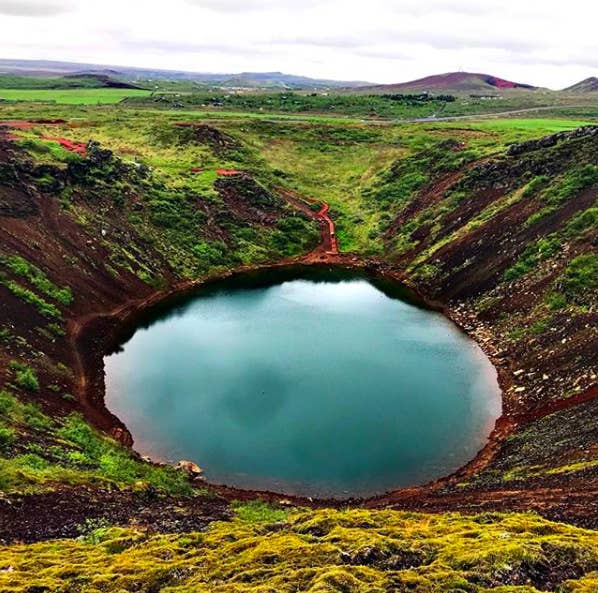 You can't miss the pop of color that is Kerid crater.
It's a teal-blue lake surrounded by red and burnt orange volcanic rock and green hills, and it's been around for thousands of years.
There's a pathway that takes you around the rim and down to the bottom of the crater.
End the day with dinner and drinks at the hip Kex Hostel.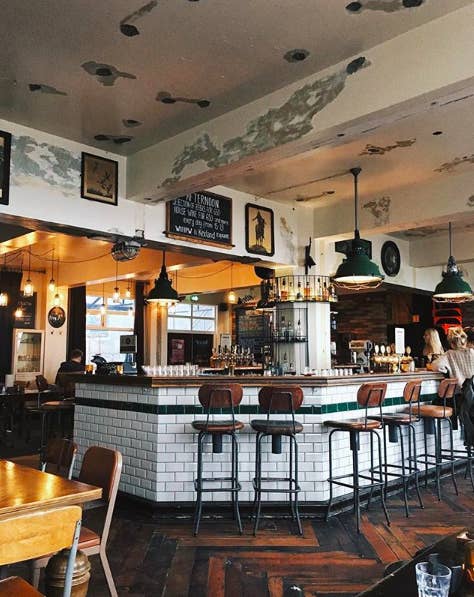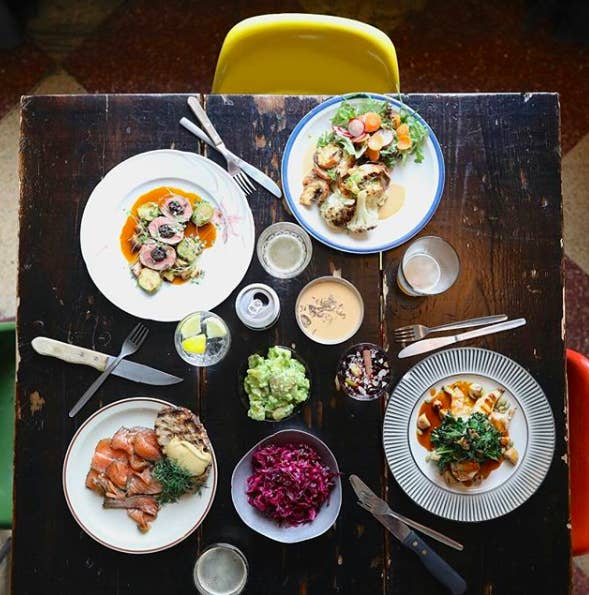 Even if you're not staying at Kex, an upscale hostel downtown, make sure to stop by for dinner and drinks.
The crowd is a young mix of locals and tourists, and the restaurant — a gastropub where local ingredients reign — is one of the more affordable options around. Plus, the bar is always busy.
With this travel guide to Iceland you will not get lost.
What are your favorite Iceland spots? Tell me in the comments!

Travel Guide To Iceland