World Map Travel Planner Steps
Do you want to enjoy the best travel of your life?  Follow this world map travel planner steps.
If you have already defined the itinerary and travel budget, go directly to the Think about everything before departure page.
But if you are at stage zero, here is all the key information to launch your travel project …
You can go directly to the Plot your itinerary and travel schedule or Calculate the travel budget section.
Good preparations!
Planning, Itinerary, Budget and Organization of a trip
Choose the destination
The first step on your world map travel planner is choosing destinations.
Do you want to enjoy the best travel of your life?  Follow this world map travel planner steps.
You will choose your travel destination (s) mainly according to the time you can leave, your interests and your budget. Here are some tips to start by deciding where you want to set foot:
Start by calculating the overall budget you have. If it is tight you can already eliminate certain regions of the World.
To help you, consult the map of the cheapest and most expensive destinations
To find the cheapest flight without an idea of ​​the destination, search "everywhere" on Skyscanner
If you are looking for inspiration for a long trip off the beaten track, you can consult the stories of my last journeys in the travel itineraries section.
If you are looking for landscapes to dazzle you or take beautiful photos, you can discover hundreds of essential places with the most beautiful landscapes in the World
If you want to travel far from the crowds, here is my selection of unusual destinations without tourists
If you want sun, look where the weather is nice in the World according to the months
Find out about the calendar of festivities and events in the coveted Countries! It is often the occasion of a detour … For that simply type "Calendar holidays + name of the country" on Google.
If you have no idea of ​​the price of a trip, use this page and do not hesitate to request a quote to get an idea (free and without obligation): Where to go
Plot a route and define a schedule
For a long trip, unless your wish is to improvise 100% (the best choice if your time and your budget allow it), here is the method to build the planning of your short trip with a custom planner to build yourself.
The aim is to create a common thread and above all to collect a lot of information upstream, in particular price indications for the budget.
The route is not made to be respected to the letter, it just gives indicators, benchmarks, and safeguards. You are free to change directions and modify plans once there!
How to build a travel route with an excel planner
The best technique is to plot the route on a map and the program day by day on a calendar.
On the schedule, note the key dates: departure, return, imperatives (being on a specific date in a place …)
On the map, locate the key stages of your roaming
Evaluate the distances and the means of transport between each flagship stage
Take into account the time difference in the realization of the route (for a tight day-to-day program it is necessary to plan the rest, it is essential!)
Plan for unforeseen days (your schedule must be flexible, that is to say, leave you the possibility of skipping a stage in the event of a hassle …)
Take into account the seasons and the climate in the countries crossed for the realization of your route (some roads are not passable in the rainy season, some boats, trains, and buses do not work in the low season, and some areas are inaccessible during the monsoon …). To resume the rainy seasons at a glance, take a look at the world climate calendar.
Calculate the travel budget
If you have defined a route on a map, you already have a very precise idea of ​​the transport you will have to take. Find out now about their approximate cost.
If you have included stages in your planning, you must now collect the tariff information concerning them (cost of activities on-site in particular)
Travel expenses
You will need to identify the elements to establish the following 8 budgets:
1 – TRANSPORT AND VISAS
Flights, visa fees, trains, bus, taxi, car rentals, fuels …
​2 – INSURANCE
If you leave for more than 3 months, you will have to take out insurance ( this one ).
If you even travel only two weeks to the USA, Australia, Canada, Switzerland, Brazil, New Zealand, or other countries where medical costs are high, you will need specific insurance ( this one )
3 – EQUIPMENT​
Do not forget in your budget the purchases of your backpack, your jacket and everything you need to go on a trip (use my list " travel accessories ", " list to make your bag " or " buy a travel backpack ")
4 – ACCOMMODATIONS
You can identify in advance certain key accommodations on your route to control your budget. On a booking type booking site, find the hotel that suits you according to your comfort criteria and base yourself on this price.
My advice: Plan nights on the bus or night train can reduce the budget painlessly!
5 – MEALS / BEVERAGES
From simple to fivefold depending on the country of course. Be careful to always check if breakfast is included in the price of your accommodation.
6 – ACTIVITIES
Remember to include entry fees for monuments, national parks and festivities in your travel budget. But also the cost of activities with guides, bike rental, paragliding, etc. Or the donations you will make to local associations.
7 – SHOPPING
Because once there you often want to bring back thousands of souvenirs, the shopping budget should not be overlooked
8 – "UNEXPECTED" BUDGET
Always allow "slack" in case of problems. If need to change a plane ticket, pay a fine or medical care, etc.
Organize Air transport
Here are some tips and advice for organizing and booking your transport.
Know before buying a plane ticket
Compare the price and duration of flights on a flight comparator (I tested several, and this is the one that performs best in my opinion)
Beware of hidden costs of low-cost flights:
+ € 5 booking fee
+ 5 € registration fees
+ 5 to 15 € of payment
+ € 20 to € 30 for checked baggage
+ The possible costs of "snacks/drinks" if nothing is offered during the flight
= At least 35 € more than the price displayed during the search results
For a travelling trip, look for multi-destination flights, more economical than if you buy the flights one by one (simply check "multi-destinations" instead of "round trip")
If you have the possibility, do not take an A / R which requires you to leave a place and to turn around to return. It's more fun to make a route from point A to point B
Look for prices in a geographical area without limiting yourself to a city/country: Landing in a neighbouring country with an aeroplane/train/bus connection can be economical. For example for my trip to Southeast Asia, I compared the flights to Thailand, Laos, and Cambridge and I chose my starting point according to the cheapest flight. Same for my trip to South America.
Before making the payment, check the names, the date, the departure cities, and the airports (attention to secondary airports such as Beauvais – instead of Paris – which require more than 3 hours of transit and 30 € of fees)
In order not to be tricked in the event of cancellation of your trip, take out good cancellation insurance.
The perfect time to buy a plane ticket
According to a report published in early 2015 by Expedia and ARC which analyzed more than 5 billion searches for air tickets, there would be a day of the week and an hour when the prices are lowest.
According to them, this magic moment is TUESDAY at 3 PM, 50 to 100 DAYS before your flight. Since this announcement, it turns out that this niche is at an hour when booking fees are the highest for certain booking sites.
We will often advise you to buy your ticket "by night" between midnight and 5 am…
This is very important for world map travel planners.
Organize Road Transport
Vehicle rental abroad
What you need to know about renting a vehicle:
The driver must imperatively have a payment card because most of the time, only the driver can make the payment for questions of insurance. Without his payment card, the driver cannot rent a car.
PLEASE NOTE: If the spouse or friend who is not a driver makes the payment for a reservation on the internet but does not have a permit, he or she may be refused collection of the vehicle without reimbursement (cf. internet conditions).
Consider renting a self-drive or self-drive vehicle if you have never driven abroad and want to be reassured (vehicle rental with itinerary provided and campsites/accommodation reserved).
I made this choice for my first trip to Africa, Namibia and Botswana, I loved it, we travelled with a 4×4 roof tent and everything was planned by the agency.
We have the freedom while having a route to follow and the camps reserved. Watch road trip ideas here
Consider renting a 4×4 with roof tent for your itineraries in Africa, the USA, Australia …
It is a mode of travel that combines well with the self-drive I am talking about just above. Here is an example of a 4×4 itinerary with a tent on the roof.
Purchase and resale of a vehicle abroad
You can opt to buy and resell a vehicle if you plan to drive for months in Australia, America, Africa, Asia, Europe …
Do not leave behind any detail on your world map travel planner scheme.
Organize accommodation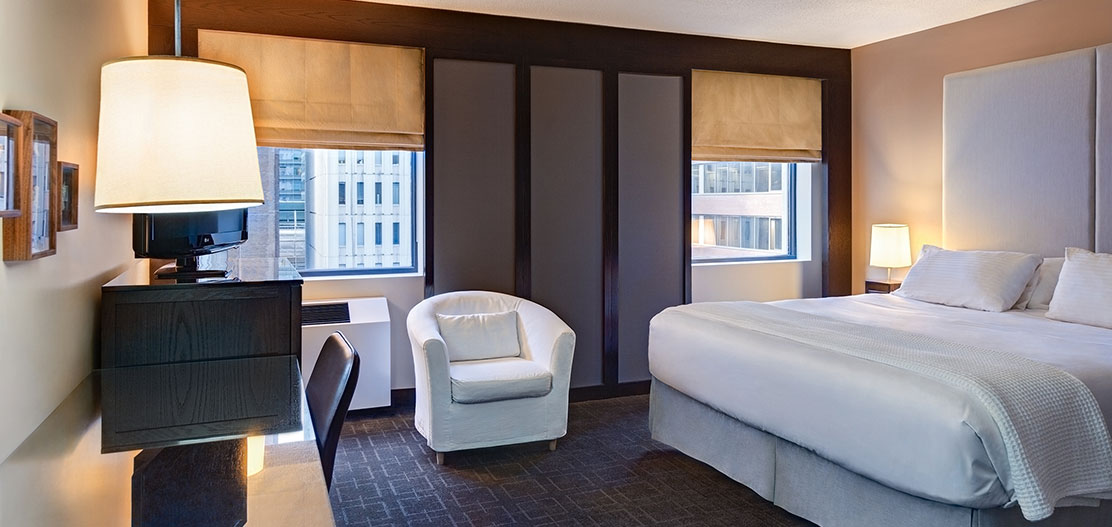 Define your accommodation standing
Depending on the destinations, your budget and especially your preferences, you will have the choice between different types of accommodation:
Youth hostel
Apartments / studios
If you are not yet registered on Airbnb (rental of apartments between individuals), benefit from a 34 € reduction on your first rental by clicking on this link: Airbnb registration
Hotels / Lodges
Homestay / Guesthouse
Campsites
Night on the bus or train
Free accommodation against work or your good humour (see below "Couchsurfing" and "Wwoofing")
Hotels and apartments
Here are some tips for booking accommodation:
Compare according to your criteria the hotels on traveller reviews sites with Tripadvisor
Some hotel booking sites charge your credit card, others do not, you have to read the payment conditions better to avoid any misunderstanding on the spot.
Consult the offers of hotel price comparators
Most hotel reservation sites offer free cancellation 48 hours before the reserved date, so you keep the flexibility to change your itinerary while on the road but you keep security on strategic dates.
Couchsurfing, the solution for sociable backpackers
Here's a way to sleep without paying around and make friends on the way. CouchSurfing is a temporary accommodation service, from person to person.
Hospitality, a value that one might think is gone, has come back in force thanks to the magic of the Internet. Around the world, hosts welcome travellers for a few nights, on a sofa or in the guest room, for the simple pleasure of meeting and exchanging.
A sofa bed in Buenos Aires, a futon in Berlin, are you tempted? Welcome to the couchsurfers!
Via the Couchsurfing website, people offering or seeking accommodation are put in touch via an online service without advertising.
Wwoofing, the solution for temporary workers
WWOOF's idea is to put people wishing to discover and participate in the organic and ecological agricultural world with farmers and professionals from this world.
WWOOF allows you to sleep with a farmer or an individual who practices organic farming or eco-construction in exchange for work and services on his property.
Exchange your apartment
If you plan to stop over long enough in a city and you have well-placed accommodation that you are ready to rent, you can make an exchange.
​To find out more, visit the leader of the apartment exchange website.
Take the necessary steps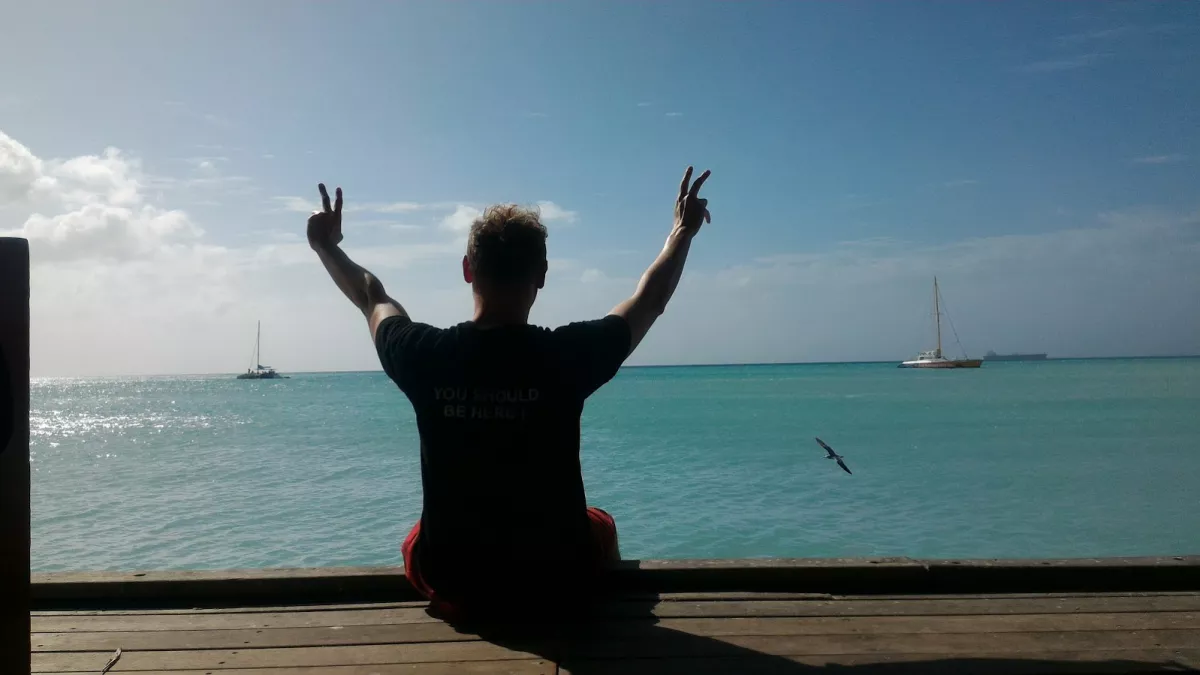 Does your travel plan hold water? Is your budget tied up? You just have to get to work to gather the essential elements and complete the compulsory procedures (Visas, Papers, Health, Insurance, Bank …)
The formalities of travel and preparations for holidays abroad sometimes take time.
Some administrative procedures are planned well in advance (visas, passport renewal, vaccines), beware, operations with your bank, your insurance or others will sometimes ask you for more availability and time than you imagine.
Do not do it at the last minute, it will save you stress and forgetfulness.
Whether you are going on a 6-month trip around the world, 4 days on a professional mission or 2 weeks on vacation, check at a glance the essential steps that you should plan.
Important documents
Passport
Check that your passport is valid 3 to 6 months after the planned return date
​If you have to create a biometric passport, pay attention to the deadlines (4 weeks minimum)! You can do it in any town hall, some have shorter waiting times.
​For passport application procedures, appointment on the public service website
Visas
Learn about visa requirements, cost and terms of issue
Beware of deadlines can be very long (from 1 to 4 weeks in the Country).
Some visas can be obtained on arrival, the rates are sometimes more attractive on-site. If some countries offer this type of Visa "on arrival", beware, they are sometimes issued only at the main airports.
Driver's license
For all the countries of the European Union and the European Economic Area, the national license is valid.
An international driving license is not necessarily required in countries outside Europe, check with the embassy or consulate.
Abroad, the international permit must always be accompanied by your national permit.
Health documents
Your book international vaccinations to a producer at the Institute of vaccinations or ask your doctor
For a trip had Europe: The European Health Insurance Card (EHIC) to ask here
The orders that justify treatment that you carry in your luggage can help you out in case of lost or forgotten treatment.
Your health book especially for young passengers
Scans and prints
Consider having a copy of all of your documents.
The ideal is to store them on your phone, on a "cloud" or in your e-mail box in case of loss (I use the " Google Drive " application to store my important travel documents. I download to my smartphone the photo of my passport and my plane ticket reservations to access it even without an internet connection.
If you are not sure if you can access your documents during the trip, you should plan to print copies of your identity papers and other important documents.
World map travel planner  – Choose a backpack
A key stage of a long journey is the bag that will accompany you throughout your wanderings!
Make the right choice because it will guarantee the comfort of your trip!
Organize your backpack
You're almost there, the journey is fast preparing. Do you know how to fill and optimize your travel backpack? discover all the golden rules of the backpacker!
Gather the essential travel accessories
Some travel accessories will change your life once you are on the road. For your luggage, your photos, your communication, your hobbies, etc.
Fill your travel bag
Last straight line before the big day of departure: All you have to do is fill your luggage (suitcase or backpack). To not forget anything, here is the checklist to make your travel bag.
And finally, leave and travel without moderation!
It's your turn! Have a nice trip…
Find more Resources to Plan Your Trips
​world map travel planner