Honeymoon Accommodation Options
When it comes to planning the perfect honeymoon, choosing the right accommodation is a crucial decision.
Your honeymoon should be a romantic and unforgettable experience, and where you stay plays a significant role in achieving that.
From luxurious beachfront resorts to charming boutique hotels, there are various options to consider.
In this guide, we will explore the diverse world of honeymoon accommodation, helping you make an informed choice that suits your preferences and budget.
Honeymoon Accommodation Options
You can find too many honeymoon accommodation options to live a wonderful experience.
The following are some of them:
The All-Inclusive Luxury Resort
For many couples, the dream honeymoon involves a luxurious escape to an all-inclusive resort.
These resorts are known for their impeccable service, stunning locations, and a wide range of amenities.
Imagine waking up to the sound of the ocean, enjoying gourmet meals, and having access to various activities and entertainment options.
All-inclusive resorts often offer honeymoon packages that include special perks like couples' massages, private dinners, and room upgrades.
Pros:
Everything is taken care of, making it stress-free.
Excellent facilities, from spas to water sports.
Ideal for those who want to relax in a luxurious setting.
Cons:
Can be more expensive than other options.
May lack the intimacy of smaller accommodations.
The Secluded Cabin or Villa
If you and your partner crave privacy and seclusion, a cabin or villa in a remote location might be the ideal choice.
These accommodations often offer breathtaking views, the tranquillity of nature, and the opportunity to disconnect from the outside world.
Whether nestled in the mountains, surrounded by forests, or overlooking a serene lake, cabins and villas provide an intimate setting for honeymooners.
Pros:
Privacy and seclusion for a truly romantic experience.
Beautiful natural surroundings and unique settings.
The chance to cook your meals or dine in local restaurants.
Cons:
Limited access to amenities compared to resorts.
May require more planning for meals and activities.
The Charming Boutique Hotel
Boutique hotels offer a blend of luxury and personality that can make your honeymoon special.
These smaller, independently owned hotels are known for their unique character, personalized service, and attention to detail.
Whether located in a historic city, picturesque countryside, or on a remote island, boutique hotels provide an intimate and culturally rich experience.
Pros:
Personalized service and attention to detail.
Unique and charming accommodations.
Often located in the heart of culturally rich areas.
Cons:
May have fewer amenities than larger resorts.
Limited dining options within the hotel.
The Overwater Bungalow
For a honeymoon experience like no other, consider booking an overwater bungalow.
These iconic accommodations are often found in exotic destinations like the Maldives, Bora Bora, and Fiji.
Suspended over crystal-clear waters, these bungalows offer direct access to the ocean, incredible marine life, and unforgettable sunsets. It's a dream come true for couples seeking a once-in-a-lifetime experience.
Pros:
Breathtaking views and direct access to the water.
Unique and romantic setting.
Ideal for water enthusiasts and marine life lovers.
Cons:
Limited availability in certain locations.
Can be more expensive than traditional accommodations.
The Cultural Homestay
For adventurous couples who want to immerse themselves in local culture, a homestay can be a rewarding choice.
Staying with a local family or in a traditional guesthouse provides an authentic and immersive experience.
You'll have the opportunity to learn about local customs, traditions, and cuisine while forming meaningful connections with the residents.
Pros:
Authentic cultural experiences.
Opportunity to connect with locals.
Often budget-friendly.
Cons:
May lack modern amenities.
Limited privacy compared to other options.
The Urban Luxury Retreat
If you and your partner are city lovers, consider a stay in an urban luxury retreat.
These high-end hotels are often located in the heart of vibrant cities, offering easy access to cultural attractions, dining, and nightlife.
You can combine the excitement of exploring a new city with the comforts of luxurious accommodation.
Pros:
Proximity to city attractions and entertainment.
Sophisticated and stylish accommodations.
Wide range of dining options nearby.
Cons:
Limited natural scenery and outdoor activities.
May be noisy in busy urban areas.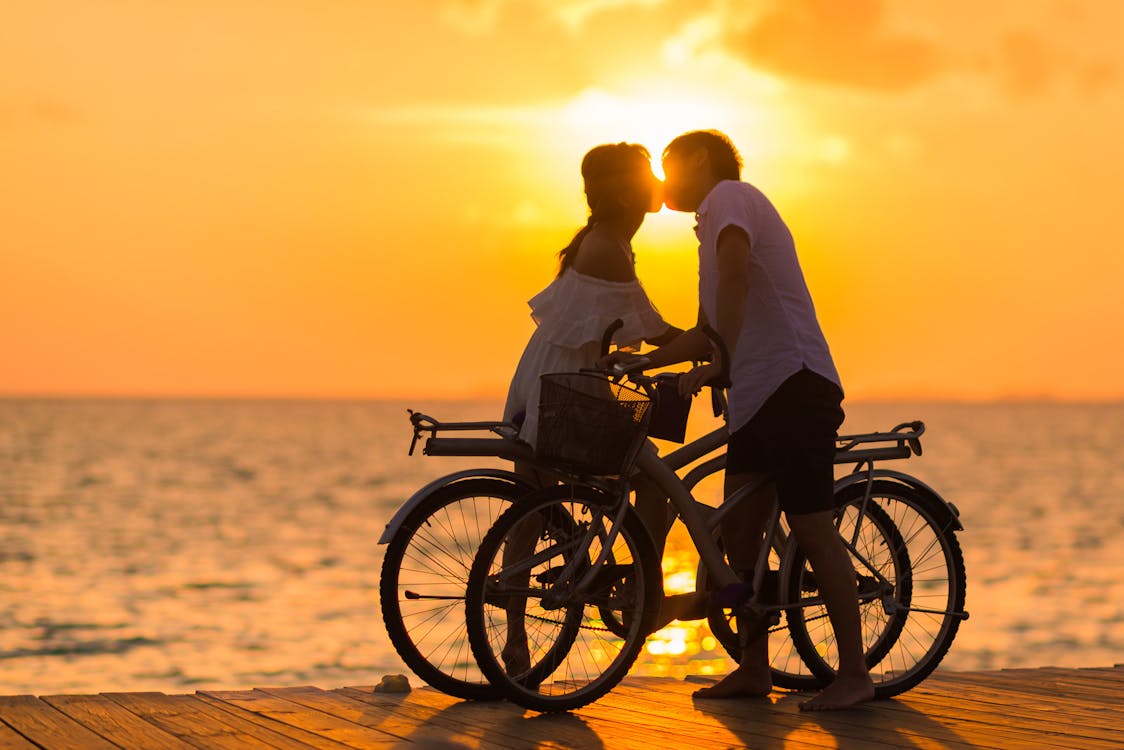 Choosing the Perfect Honeymoon Accommodation
Ultimately, the perfect honeymoon accommodation comes down to your preferences and priorities as a couple.
Consider your budget, desired level of privacy, the type of experience you want, and the destination you've chosen.
Whether you opt for an all-inclusive resort, a secluded cabin, a charming boutique hotel, or any other option, remember that it's the love and connection you share with your partner that will make your honeymoon truly unforgettable.
Happy honeymoon planning!
Once you've identified the type of accommodation that aligns with your honeymoon vision, there are a few additional factors to consider:
Location, Location, Location
The destination you choose plays a pivotal role in shaping your honeymoon experience.
Whether you dream of lounging on a tropical beach, exploring historic cities, or venturing into the wilderness, your accommodation should complement the locale.
Research the area thoroughly, taking into account the climate, local attractions, and activities available.
Budgeting Wisely
Honeymoons can vary greatly in terms of cost, and it's essential to set a realistic budget from the beginning.
All-inclusive resorts and overwater bungalows tend to be on the higher end, while homestays and boutique hotels can be more budget-friendly.
Be sure to account for travel expenses, activities, dining, and any extras you'd like to enjoy during your honeymoon.
Reading Reviews and Seeking Recommendations
Before making your final decision, read reviews from other honeymooners who have stayed at your chosen accommodation.
Websites and platforms like TripAdvisor and Yelp offer valuable insights into the quality of service, cleanliness, and overall experience.
Additionally, don't hesitate to ask friends and family for recommendations, as personal referrals can be incredibly reliable.
Booking in Advance
Popular honeymoon destinations and accommodations can be booked up quickly, especially during peak travel seasons.
To secure your dream honeymoon, make your reservations well in advance.
This not only ensures availability but also allows you to take advantage of early booking discounts and special packages.
Adding Personal Touches
Regardless of your choice, consider adding some personal touches to your honeymoon experience.
Whether it's arranging for a surprise romantic dinner, planning a day trip to a nearby attraction, or requesting special amenities like rose petals on the bed, these small gestures can make your honeymoon even more memorable.
Communication with Your Partner
Lastly, remember that your honeymoon is a celebration of your love and commitment to each other.
Communicate openly with your partner about your expectations and desires for the trip.
It's essential that both of you feel comfortable and excited about the accommodation choice, as this will set the tone for your entire honeymoon.
In conclusion, from all-inclusive luxury resorts to charming boutique hotels, the world of honeymoon accommodation is as diverse as your love story.
Take the time to research and plan together, ensuring that your choice aligns with your unique preferences and budget.
And as you embark on this beautiful journey as newlyweds, cherish every moment, because your honeymoon is the beginning of a lifetime of adventures together. Here's to a honeymoon that will forever hold a special place in your hearts!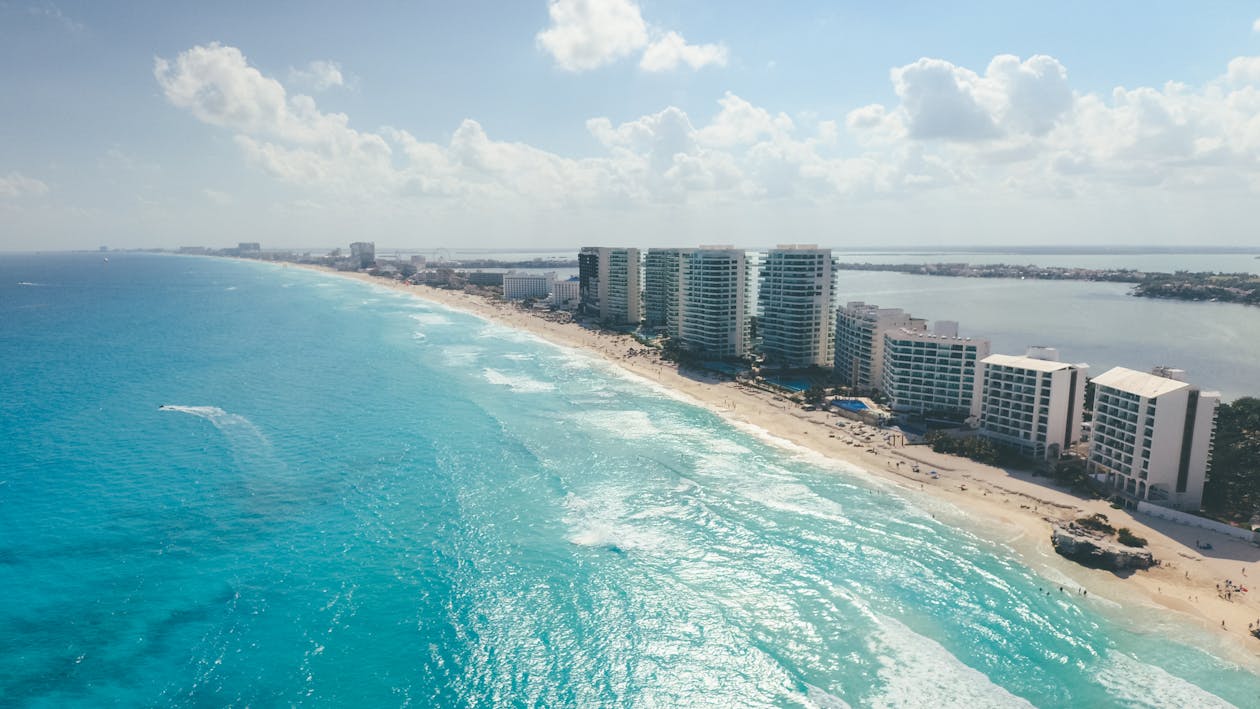 Frequently Asked Questions
1. What are the advantages of choosing a resort for our honeymoon accommodation?
Resorts offer a wide range of amenities and activities, from spa treatments to water sports, providing a luxurious and all-inclusive experience.
Many resorts are located in stunning beachfront or tropical settings, creating a picturesque backdrop for your honeymoon.
They often offer honeymoon packages with special perks such as romantic dinners, couples' massages, and room upgrades.
2. What makes boutique hotels a unique choice for a honeymoon stay?
Boutique hotels are known for their intimate and personalized experience, often with fewer rooms, ensuring more privacy.
These hotels are usually designed with unique and stylish aesthetics, creating a memorable and romantic atmosphere.
You'll have the opportunity to explore local culture and cuisine since boutique hotels often blend seamlessly with their surroundings.
3. How can I decide between a beachfront bungalow or a mountain cabin for our honeymoon?
Consider your preferences and activities you both enjoy. If you love the beach, a beachfront bungalow offers direct access and ocean views.
Mountain cabins provide seclusion, cosy settings, and opportunities for hiking or skiing, perfect for couples who enjoy outdoor adventures.
Discuss your ideal honeymoon experiences to help you decide between these two unique options.
4. Are there budget-friendly honeymoon accommodation options that still provide a romantic experience?
Yes, there are budget-friendly options that can be just as romantic. Look for small, charming inns or guesthouses in scenic locations.
Ctravellingraveling during the off-peak season when prices may be lower, and you can enjoy a quieter atmosphere.
Booking in advance and looking for special deals or packages can also help you save on your honeymoon accommodations.
5. What should I keep in mind when booking our honeymoon accommodation?
Start planning early to secure your preferred dates and accommodations, especially if travelling during peak honeymoon seasons.
Read reviews and do thorough research to ensure the property aligns with your expectations and desires.
Communicate any special requests or requirements with the accommodation staff in advance to make your stay as memorable as possible.
These FAQs and answers should provide helpful information for couples considering various honeymoon accommodation options, from resorts to boutique hotels.
Video – Honeymoon Accommodation Options
More Tips on Booking Flights and Accommodations
honeymoon accommodation