Choosing the Perfect Honeymoon Accommodation
When it comes to planning your honeymoon, there are countless decisions to make, from choosing your dream destination to creating an itinerary filled with romantic adventures.
However, one aspect that often gets overlooked but plays a pivotal role in shaping your honeymoon experience is selecting the perfect honeymoon accommodation.
The Importance of Selecting the Perfect Honeymoon Accommodation
Your honeymoon is a once-in-a-lifetime journey, a celebration of your love, and a chance to create cherished memories with your partner.
The accommodation you choose for this special occasion can significantly impact the overall experience.
Here's why it's crucial to make the right choice:
Creating Lasting Memories
Your honeymoon accommodation becomes the backdrop for your most cherished memories.
Whether it's waking up to a breathtaking ocean view, enjoying a private candlelit dinner in a secluded villa, or stargazing from your cabin's balcony, your choice of accommodation can enhance the romance and create moments you'll treasure forever.
Setting the Mood
The ambience of your honeymoon accommodation sets the tone for your entire trip.
Whether you prefer a cosy cabin nestled in the woods, a luxurious suite in a high-end resort, or the adventure of a cruise ship, your surroundings should align with the atmosphere you desire for your romantic getaway.
Reflecting Your Style
Every couple is unique, and your honeymoon accommodation should reflect your style and preferences.
Whether you're seeking opulent luxury, rustic charm, or something in between, there's an option out there that suits your tastes.
How Your Honeymoon Room Sets the Tone for Your Romantic Getaway
Your honeymoon is the perfect time to relax, connect, and celebrate your love.
Your choice of accommodation can elevate your experience and make it truly unforgettable.
As we delve deeper into this guide, we'll explore various honeymoon accommodation options, from sumptuous suites to cosy cabins, helping you make an informed decision that aligns with your vision of the perfect romantic escape.
So, let's embark on this journey to find the ideal honeymoon accommodation that will set the stage for your happily ever after.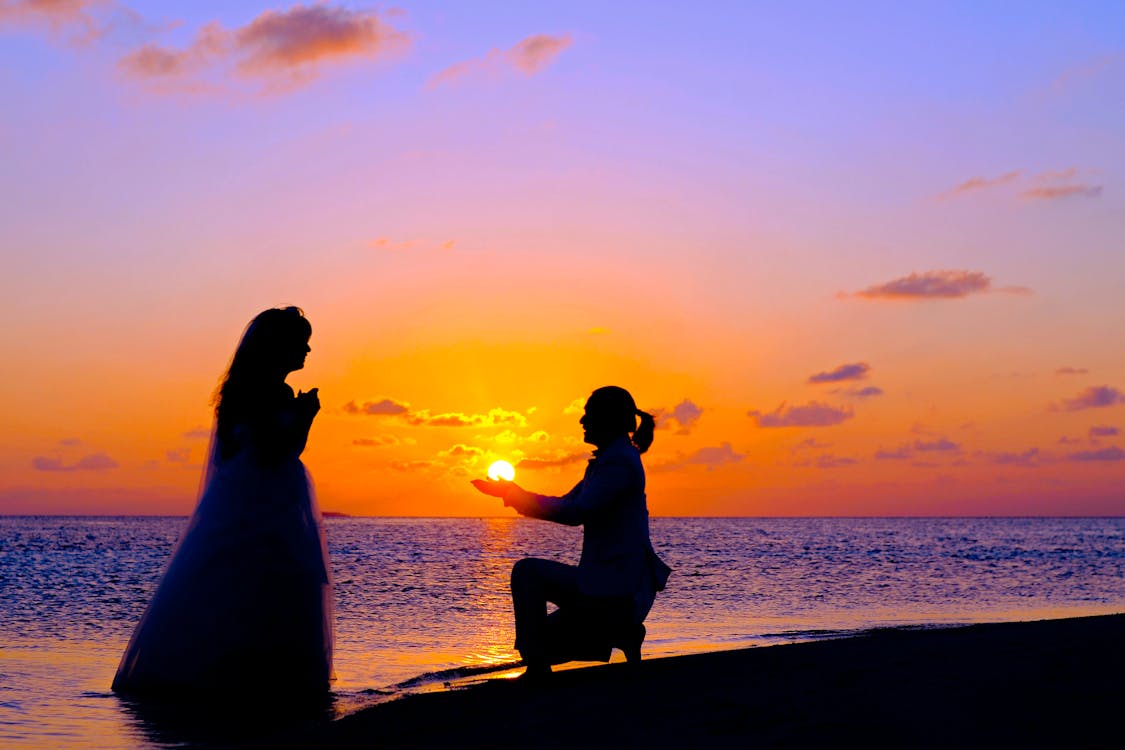 Understanding Your Honeymoon Accommodation Options
When it comes to planning your honeymoon, one of the most exciting decisions you'll make is choosing the perfect accommodation.
Your honeymoon accommodation sets the stage for your romantic getaway, and it's essential to select an option that aligns with your preferences and desires.
All About Honeymoon Suites
Honeymoon suites are a popular choice for couples seeking a luxurious and romantic experience.
Let's delve into what defines a honeymoon suite and explore the advantages of choosing this type of accommodation.
What Defines a Honeymoon Suite?
Honeymoon suites are specially designed rooms or suites within hotels and resorts that cater to couples celebrating their love.
These suites are characterized by their romantic ambience, enhanced amenities, and often, stunning views.
Key features of honeymoon suites include:
Spacious Layout: Honeymoon suites are typically more spacious than standard rooms, giving you ample room to relax and enjoy each other's company.
Romantic Decor: These suites are often adorned with romantic decor, including rose petals, plush bedding, and soft lighting to create a warm and intimate atmosphere.
Private Balcony or Jacuzzi: Many honeymoon suites come with a private balcony, Jacuzzi, or even a plunge pool, allowing you to enjoy moments of privacy and relaxation.
Advantages of Choosing a Honeymoon Suite
Selecting a honeymoon suite for your romantic getaway comes with several advantages that can elevate your honeymoon experience:
Privacy: Honeymoon suites are designed to provide a high level of privacy, ensuring that you and your partner can enjoy intimate moments without disruptions.
Luxurious Amenities: These suites often come with luxurious amenities such as a king-sized bed, a well-appointed bathroom, and in-room dining options, adding a touch of opulence to your stay.
Personalized Service: Many hotels and resorts that offer honeymoon suites provide personalized services like champagne upon arrival, spa treatments, or a private dinner on the beach, making your honeymoon feel truly special.
Unforgettable Views: Honeymoon suites are often situated in prime locations with breathtaking views, whether it's an oceanfront suite with panoramic sea views or a mountain-facing suite with serene landscapes.
Now that we've explored the allure of honeymoon suites, let's move on to another exciting option: honeymoon villas.
Exploring Honeymoon Villas
Honeymoon villas offer a different kind of romantic experience, combining the privacy of a standalone villa with the amenities and services of a resort.
In this section, we'll uncover what makes honeymoon villas special and why they are worth considering for your honeymoon.
What Makes a Honeymoon Villa Special?
Honeymoon villas are standalone accommodations that provide couples with their own private space, often surrounded by stunning natural beauty. Here's what sets honeymoon villas apart:
Seclusion: Honeymoon villas are designed to offer seclusion and privacy, allowing you to enjoy your honeymoon without interruptions.
Stunning Locations: These villas are typically located in scenic settings, such as on the beachfront, nestled in the mountains, or overlooking lush gardens.
Private Pools: Many honeymoon villas come with private pools, giving you the freedom to take a dip whenever you please, all while enjoying the intimacy of your private space.
Why Honeymoon Villas Are Worth Considering
Honeymoon villas offer a unique and intimate experience that appeals to many couples.
Here are some reasons why honeymoon villas are worth considering for your romantic getaway:
Privacy and Seclusion: If you value privacy and seclusion, honeymoon villas provide an unparalleled level of intimacy that few other accommodations can match.
Personalized Experience: Villas often come with dedicated staff who can cater to your needs, whether it's arranging a private dinner, organizing excursions, or offering spa treatments in the comfort of your villa.
Spacious Living: Villas typically offer spacious living areas, kitchens, and outdoor spaces, allowing you to truly relax and feel at home during your honeymoon.
As you explore your honeymoon accommodation options, keep in mind that whether you choose a honeymoon suite or a villa, it's essential to select the one that aligns with your vision of the perfect romantic escape.
Each option offers a unique experience, and the choice ultimately comes down to your preferences as a couple.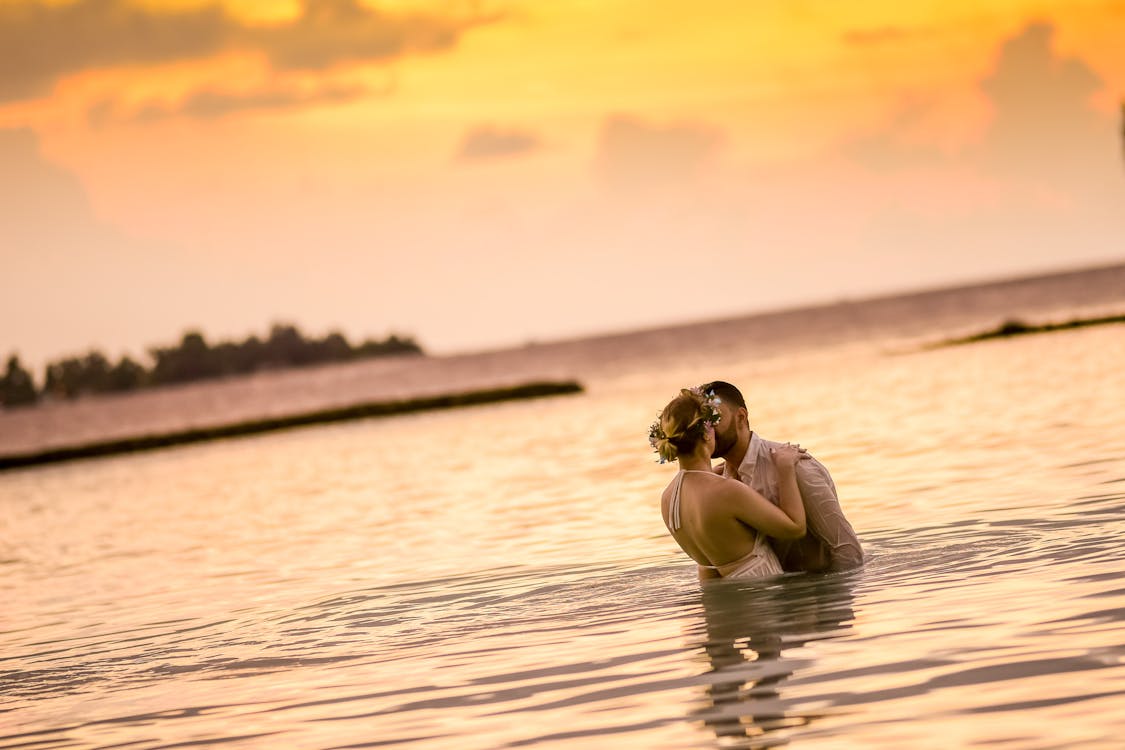 The Allure of Honeymoon Cabins
For couples seeking a honeymoon experience that combines rustic romance and cosy intimacy, honeymoon cabins present an alluring option.
In this chapter, we'll explore what to expect from honeymoon cabins and guide you in choosing the ideal cabin for your romantic escape.
What to Expect from Honeymoon Cabins
Rustic Romance in Honeymoon Cabins
Honeymoon cabins offer a unique blend of rustic charm and romantic allure.
Here's what you can typically expect when booking a honeymoon cabin:
Secluded Settings: Honeymoon cabins are often situated in secluded, natural settings, far from the hustle and bustle of city life. This seclusion allows you and your partner to unwind in a peaceful and private environment.
Cosy Interiors: These cabins are designed with cosiness in mind. You'll find comfortable furnishings, fireplaces, and warm colour palettes that create a snug and intimate atmosphere.
Natural Beauty: Many honeymoon cabins are surrounded by stunning natural landscapes, from dense forests and rolling hills to serene lakes and majestic mountains. You'll wake up to picturesque views right outside your window.
Modern Amenities: While cabins embrace a rustic aesthetic, they are equipped with modern amenities such as fully equipped kitchens, comfortable bedding, and entertainment systems, ensuring you have a comfortable stay.
Cosying Up in a Honeymoon Cabin
Honeymoon cabins are perfect for couples looking to cosy up and enjoy quality time together.
Here are some ways you can make the most of your cabin experience:
Candlelit Dinners: Take advantage of the cabin's kitchen and prepare a candlelit dinner for your partner. Enjoy a romantic meal without leaving the comfort of your cabin.
Nature Walks: Explore the natural surroundings by taking leisurely walks hand in hand. Breathe in the fresh air and revel in the beauty of the great outdoors.
Stargazing: Cabins often have clear night skies, ideal for stargazing. Bring a telescope or simply lie outside and admire the constellations together.
Choosing the Ideal Honeymoon Cabin
Cabin Location Matters
When selecting a honeymoon cabin, the location plays a crucial role in enhancing your experience. Consider the following factors:
Proximity to Activities: Determine whether you want a cabin that's close to outdoor activities like hiking, fishing, or skiing, depending on the season and your interests.
Isolation vs. Convenience: Decide whether you prefer complete isolation or the convenience of being near a town or attractions.
Scenic Views: Choose a cabin that offers scenic views that resonate with both you and your partner. Whether it's a lake, mountains, or forests, the view should complement your romantic ambience.
Special Features of Honeymoon Cabins
Honeymoon cabins often come with unique features that can elevate your experience. Look for cabins with:
Hot Tubs or Jacuzzis: Many cabins feature private hot tubs or Jacuzzis, perfect for unwinding and soaking together.
Fireplaces: A cosy fireplace can add warmth and romance to your cabin stay, especially during chilly evenings.
Outdoor Spaces: Cabins may have outdoor spaces like decks or patios, ideal for sipping morning coffee or stargazing at night.
As you embark on your honeymoon cabin adventure, remember that each cabin has its distinct charm.
Choosing the right cabin involves finding one that resonates with your vision of a romantic and intimate getaway.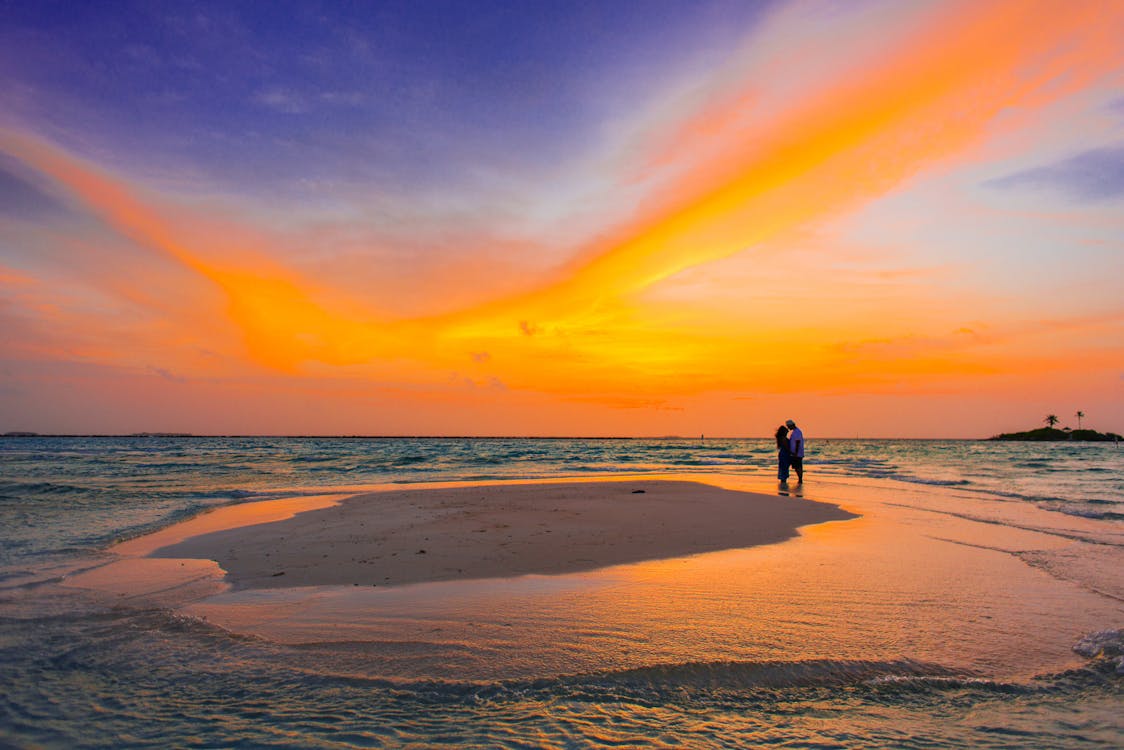 The Elegance of Honeymoon Resorts
When it comes to planning your dream honeymoon, honeymoon resorts offer a level of elegance and luxury that can make your romantic getaway truly unforgettable.
In this chapter, we'll delve into the world of honeymoon resorts, exploring why they are a popular choice and uncovering their unique aspects.
Additionally, we'll provide you with valuable tips on selecting the perfect honeymoon resort that aligns with your desires.
A Glimpse into Honeymoon Resorts
Why Resorts Are a Popular Choice
Honeymoon resorts have garnered immense popularity among couples for several compelling reasons:
Luxurious Amenities: Resorts are known for their opulent amenities, which often include world-class spas, fine dining restaurants, and private pools. These luxurious offerings are designed to pamper and indulge you and your partner.
Stunning Locations: Many honeymoon resorts are strategically located in some of the world's most breathtaking destinations. Whether it's a tropical beachfront paradise or a secluded mountain hideaway, resorts provide access to stunning natural beauty.
Personalized Service: The staff at Honeymoon Resorts is well-trained in the art of hospitality. You can expect personalized service that caters to your every need, ensuring a hassle-free and memorable stay.
Unique Aspects of Honeymoon Resorts
While the elegance of honeymoon resorts is evident, there are unique aspects that set them apart:
Romantic Experiences: Resorts often curate romantic experiences, such as private dinners on the beach, couples' massages, and sunset cruises. These experiences are designed to enhance your romantic connection.
Privacy and Seclusion: Many resorts offer private villas or suites, ensuring that you and your partner can enjoy a secluded and intimate atmosphere.
All-Inclusive Options: Some honeymoon resorts offer all-inclusive packages, covering meals, drinks, and activities. This can simplify your honeymoon planning and budgeting.
Tips for Selecting the Right Honeymoon Resort
Identifying Your Preferred Resort Amenities
To ensure that your honeymoon resort aligns with your desires, consider the following amenities:
Spa Services: If relaxation is a priority, opt for a resort with a renowned spa offering couples' treatments.
Culinary Experiences: Food enthusiasts may prefer resorts with multiple dining options, including speciality restaurants with diverse cuisines.
Activities and Excursions: Determine whether you want a resort that offers a variety of activities, from water sports to cultural excursions.
Choosing Between Beachfront or Inland Resorts
Your choice between a beachfront or inland resort largely depends on your preferences:
Beachfront Resorts: Ideal for couples who crave beachside relaxation, water sports, and stunning ocean views.
Inland Resorts: Perfect for those who prefer lush landscapes, serene lakes, or mountainous surroundings. Inland resorts offer a different kind of natural beauty.
In conclusion, honeymoon resorts provide an elegant and romantic backdrop for your post-wedding getaway.
With careful consideration of your preferences and desires, you can select a resort that promises to make your honeymoon a truly luxurious and memorable experience.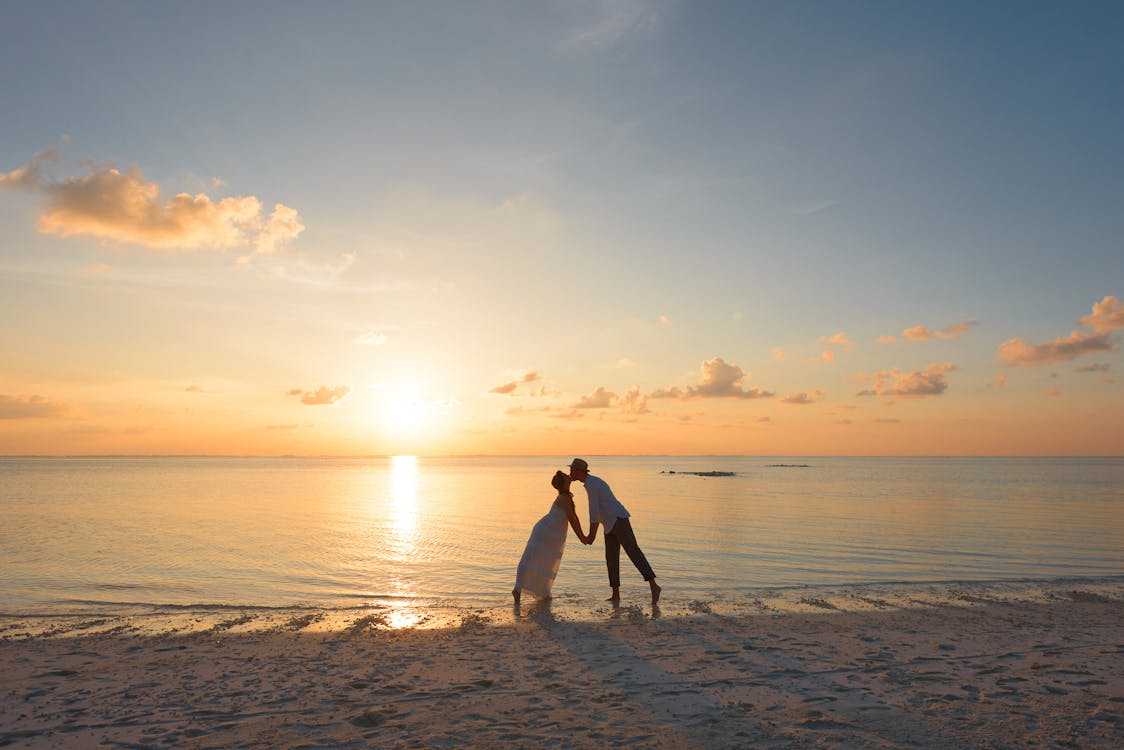 Exclusive Honeymoon Cruise Experiences
Embarking on a Honeymoon Cruise
When it comes to planning a honeymoon, you have a multitude of options at your disposal, each promising a unique and unforgettable experience.
Among these options, embarking on a honeymoon cruise offers an enticing blend of adventure, luxury, and romance.
In this section, we'll delve into the allure of cruise ship honeymoons, exploring what makes them so appealing and how they can set the stage for a truly magical post-wedding getaway.
The Appeal of Cruise Ship Honeymoons
Cruise Ships: Floating Palaces of Luxury
Imagine waking up each morning to the sight of endless azure waters stretching as far as the eye can see, with the gentle rocking of the ship lulling you into a peaceful slumber each night.
Cruise ships are renowned for their opulence and provide an all-inclusive environment designed to cater to your every whim.
Luxurious Accommodations: Cruise ships offer a wide range of cabin options, from intimate staterooms to extravagant suites with private balconies and panoramic ocean views. Regardless of your choice, you can expect elegant furnishings, plush bedding, and attentive room service.
World-Class Dining: Dining on a cruise ship is a culinary adventure. Gourmet meals are prepared by talented chefs and served in a variety of restaurants, allowing you to savour diverse cuisines and flavours throughout your journey.
Entertainment and Activities: Cruise ships are equipped with theatres showcasing Broadway-style shows, casinos, spa facilities, pools, and even rock climbing walls. There's always something to keep you entertained as you sail to your next breathtaking destination.
Exotic Destinations Await
One of the most captivating aspects of a honeymoon cruise is the opportunity to explore multiple destinations in a single trip.
Depending on your cruise itinerary, you can visit tropical paradises, historic European cities, or remote island hideaways.
This variety allows you to tailor your honeymoon experience to your unique preferences.
Island Hopping: If you choose a Caribbean or Mediterranean cruise, you can hop from one enchanting island to another, each with its charm and allure. Explore pristine beaches, vibrant cultures, and rich histories along the way.
Cultural Immersion: Cruises often include ports of call at iconic cities like Venice, Barcelona, or Sydney, giving you the chance to immerse yourselves in world-renowned art, architecture, and cuisine.
Adventure and Exploration: For adventurous couples, consider a cruise to Alaska or the Galápagos Islands, where you can witness stunning natural landscapes and encounter wildlife in their natural habitats.
Planning Your Dream Honeymoon Cruise
Cruise Destinations for Romance
When selecting a cruise destination for your honeymoon, consider the following options tailored to romance:
The Greek Islands: Experience the magic of Santorini's sunsets, the history of Athens, and the serenity of Mykonos.
French Polynesia: Bora Bora and Tahiti offer overwater bungalows, crystal-clear waters, and unmatched seclusion.
The Norwegian Fjords: Cruise through breathtaking fjords, visit charming coastal towns, and witness the Northern Lights if you opt for a winter cruise.
The Art of Customizing Your Cruise Experience
To ensure your honeymoon cruise is tailored to your desires, keep these customization tips in mind:
Choose Your Cruise Length: Decide how many days you want to be at sea, ranging from short getaways to extended voyages.
Select the Right Cruise Line: Different cruise lines cater to various demographics and travel styles, from family-friendly to ultra-luxury.
Excursions and Activities: Research the shore excursions available at each port to make the most of your time ashore.
In conclusion, embarking on a honeymoon cruise offers a delightful combination of opulence, exploration, and romance.
Whether you dream of basking in the Caribbean sun, exploring European culture, or seeking adventure in remote wilderness, a cruise ship honeymoon can provide the perfect setting for the beginning of your lifelong journey together.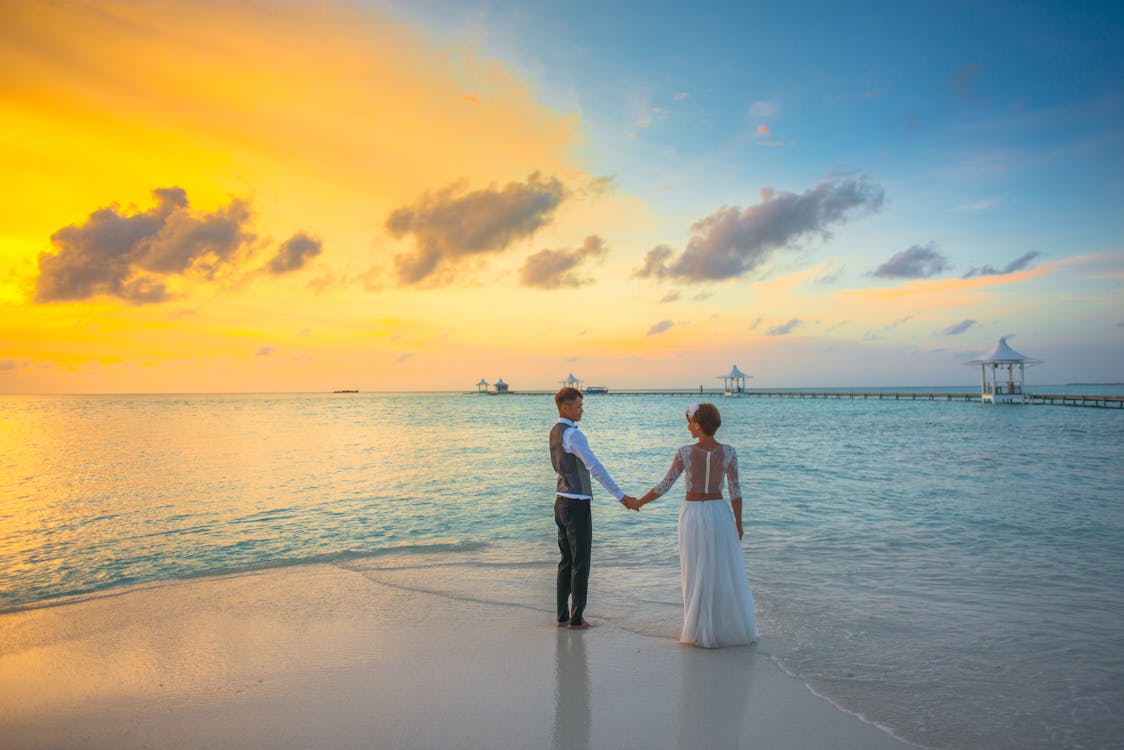 The Budget Factor: Finding Affordable Honeymoon Accommodations
In the quest to plan the perfect honeymoon, it's essential to find a balance between luxury and affordability.
Your honeymoon should be a time of indulgence and romance, but it doesn't have to break the bank.
In this chapter, we'll explore strategies for setting a realistic accommodation budget and discovering affordable options without sacrificing the magic of your post-wedding getaway.
Balancing Luxury and Affordability
Setting a Realistic Accommodation Budget
Before diving into the exciting world of honeymoon accommodations, it's crucial to establish a clear and realistic budget. Here are some tips for defining your budget:
Assess Your Finances: Take a close look at your financial situation and determine how much you can comfortably allocate to your honeymoon. Consider your combined incomes, savings, and any contributions from family members.
Prioritize Your Expenses: Decide what aspects of your honeymoon are most important to you. Is it a luxurious suite, exquisite dining, or exploring new destinations? Allocating your budget based on your priorities will help you make informed decisions.
Factor in Extra Costs: Don't forget to include additional expenses such as airfare, excursions, and spending money. These can significantly impact your overall budget.
Affordable Options Without Sacrificing Romance
While honeymoon accommodations often conjure images of lavish resorts and opulent suites, there are many ways to create a memorable and romantic experience without overspending:
1. Boutique Hotels: Consider staying at boutique hotels or small, independently-owned properties. These establishments often offer personalized service, unique decor, and a cosy ambiance at more affordable rates than larger chain hotels.
2. Off-Peak Travel: Choose to travel during the destination's off-peak season. Not only will you enjoy quieter surroundings, but accommodations are often less expensive during these times.
3. Vacation Rentals: Explore vacation rental platforms for charming cottages, apartments, or villas. These options can provide privacy and a home-away-from-home feeling, often at a fraction of the cost of hotels.
4. All-Inclusive Resorts: Some all-inclusive resorts offer honeymoon packages that bundle accommodation, meals, and activities into a single price. These packages can be cost-effective and convenient.
Honeymoon Packages and Deals
Exploring Honeymoon Package Benefits
Honeymoon packages can be a savvy way to get more value for your money while adding special touches to your trip.
Here's what you can expect from honeymoon packages:
Romantic Add-Ons: Many packages include romantic amenities such as champagne, chocolates, or spa treatments to enhance your stay.
Excursions: Some packages may include guided tours, activities, or even a candlelit dinner on the beach, allowing you to create unforgettable memories.
Cost Savings: Honeymoon packages often bundle services at a discounted rate, providing savings compared to booking each element separately.
Where to Find the Best Honeymoon Deals
To locate the best honeymoon deals and packages, follow these strategies:
Online Travel Agencies: Popular travel websites and agencies often feature exclusive honeymoon packages and discounts. Research and compare options on platforms like Expedia, Travelocity, or Booking.com.
Direct Booking: Consider contacting hotels or resorts directly to inquire about honeymoon packages. They may offer perks and discounts when booking directly.
Travel Agents: Professional travel agents can help you find the most suitable deals and accommodations tailored to your preferences. Their expertise can save you time and money.
Honeymoon Registries: Some couples opt for honeymoon registries where wedding guests contribute to specific experiences or accommodations instead of traditional gifts. Websites like Honeyfund and Zola offer these services.
In conclusion, with careful planning and consideration, you can find accommodations that align with your budget while creating cherished memories during your honeymoon.
Remember that it's not just about where you stay, but the love and connection you share with your partner that will make your honeymoon truly special.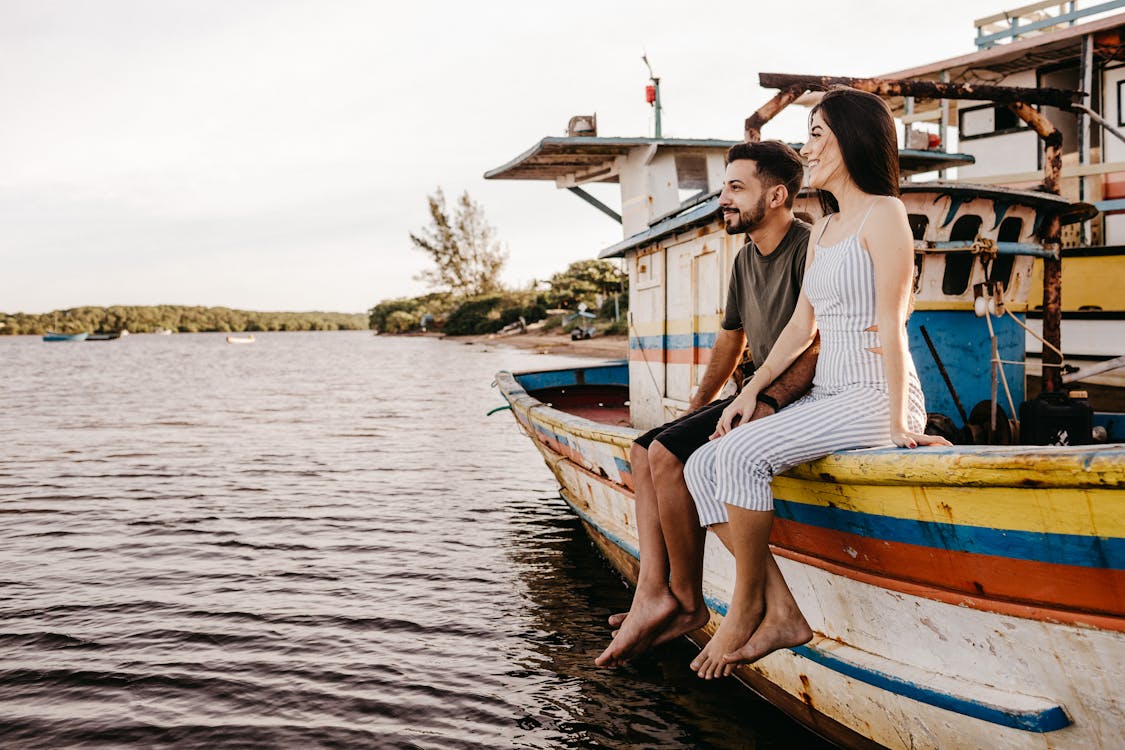 Planning the perfect honeymoon involves addressing numerous details, and one key aspect is choosing the right accommodation.
Here, we address common questions that will help you navigate through the myriad of options available for honeymooners.
What's the average cost of honeymoon accommodations?
The cost of honeymoon accommodations can vary significantly based on factors such as the destination, type of accommodation, season, and desired amenities.
On average, honeymooners can expect to spend anywhere from $200 to $800 per night, but this can be higher for luxury options or exclusive experiences.
Are honeymoon suites only available in luxury hotels?
Honeymoon suites are often associated with luxury hotels, but they are not exclusively limited to such establishments.
While luxury hotels offer lavish suites, many mid-range and boutique hotels also provide dedicated honeymoon suites with romantic amenities, ensuring an intimate and special experience.
Can I find private honeymoon cabins in popular destinations?
Yes, you can find private honeymoon cabins in popular destinations.
Honeymoon cabins are not confined to remote or lesser-known areas; they are available in various destinations, including well-traveled and sought-after locations.
Whether nestled in the mountains or by the beach, private honeymoon cabins provide seclusion and intimacy.
Are honeymoon cruises all-inclusive?
Honeymoon cruises often offer all-inclusive packages, providing accommodation, dining, entertainment, and sometimes even excursions at a bundled price.
However, the inclusivity can vary based on the cruise line and package. It's essential to review the details of each cruise to determine the extent of the all-inclusive offerings.
How far in advance should I book my honeymoon accommodation?
It's advisable to book your honeymoon accommodation at least six to twelve months in advance, especially if you plan to travel during peak seasons or to popular destinations.
This allows you to secure the best rates, availability, and choices, ensuring a smooth and stress-free planning process.
Video – Honeymoon Accommodation
Video by Insider – Visit the channel
Conclusion
In this comprehensive guide, we've delved deep into the world of honeymoon accommodations, helping you make informed decisions for your romantic getaway.
As you prepare to embark on this exciting journey, let's recap some key takeaways and tips to ensure you find the honeymoon accommodation of your dreams.
Craft the Perfect Beginning to Your Happily Ever After
Your honeymoon is the first chapter of your life as a married couple, and the choice of accommodation plays a pivotal role in setting the stage for a memorable experience. Here are some final thoughts to consider:
Start Early: Begin your honeymoon accommodation search well in advance, especially if you have specific dates or destinations in mind. Early planning allows you to secure the best options.
Budget Wisely: Determine your budget and be realistic about what you can afford. Balancing luxury and affordability is possible with careful planning.
Consider Your Style: Think about the type of experience you want. Do you dream of a secluded cabin in the woods, a beachfront resort, or the adventure of a cruise? Align your choice with your vision.
Special Touches: Look for accommodations that offer honeymoon packages or special perks for newlyweds. These can enhance your experience and make it truly memorable.
Communication is Key: When booking, be sure to mention that you're on your honeymoon. Many accommodations offer additional amenities and surprises for honeymooners.
Finding the Honeymoon Accommodation of Your Dreams
Your honeymoon is a once-in-a-lifetime experience, and the right accommodation can transform it into a fairy tale.
Here are some parting words to guide you:
Trust Your Instincts: As you explore various options, trust your instincts. The accommodation should resonate with your vision of a perfect honeymoon.
Read Reviews: Before finalizing your choice, read reviews from other travellers. Their experiences can provide valuable insights and help you make an informed decision.
Plan Together: Collaborate with your partner in the decision-making process. Discuss your priorities and preferences to ensure you're both excited about the choice.
Embrace the Romance: Your honeymoon is a celebration of love. Embrace the romance, whether it's stargazing from a cabin deck, sipping champagne on the beach, or enjoying a private dinner under the stars.
Capture the Moments: Don't forget to capture the magical moments of your honeymoon. Take photos, keep a travel journal, and create lasting memories that you'll cherish forever.
With these considerations in mind, you're well-prepared to embark on your honeymoon adventure.
Whether you choose a luxurious honeymoon suite, a charming cabin, a beachfront resort, or an exotic cruise, remember that your accommodation is the backdrop to a beautiful love story.
Craft the perfect beginning to your happily ever after, and may your honeymoon be filled with unforgettable moments of romance and joy.
As you step into this new chapter of your life, may your love continue to grow, and may your journey together be filled with happiness, laughter, and endless love. Here's to your extraordinary honeymoon and the many adventures that lie ahead!
More Tips on Booking Flights and Accommodations
Honeymoon Accommodation